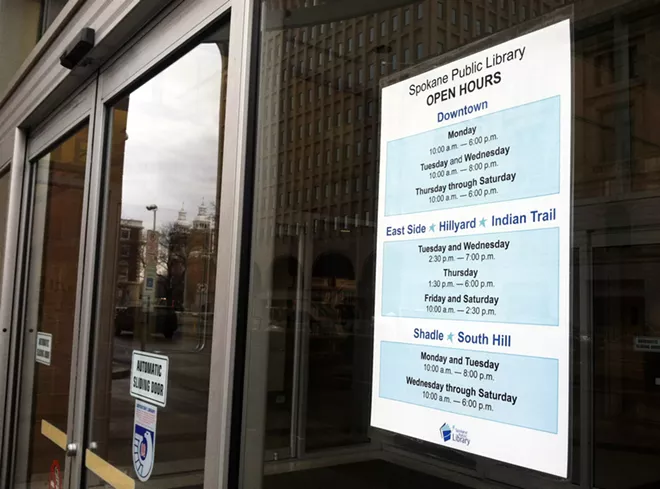 Turnout wasn't very impressive in last February's special election, but voters who did submit in their ballots overwhelmingly supported a proposed library levy. The most visible effect of that vote started today, as three Spokane Public Library branches increase their weekly hours from 22 to 40. (The cost to property owners equates to about $7 per year for a $100,000 home.)
The new schedule for the East Side, Hillyard and Indian Trail branches is:
Tuesdays: noon to 8 pm
Wednesdays-Saturdays: 10 am to 6 pm
Sundays-Mondays: closed
The hours at the downtown library, as well as the South Hill and Shadle branches, will remain unchanged.
The Spokane Public Library has also started automatically sending a receipt by email when you check out materials. You can opt out, but here's why you shouldn't: The email includes an .ics file that can automatically add the due date to whatever online calendar system you use. If one of your New Year's resolutions is to stop turning in books late, this is going to make it a whole lot easier.