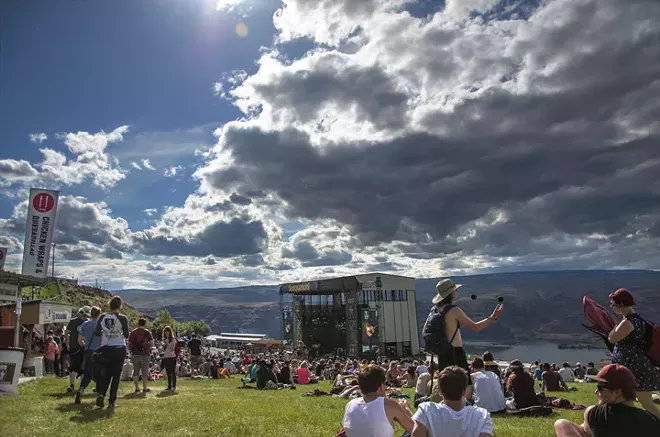 Finally, after months of waiting, we know.
Outkast and Soundgarden will each headline the Gorge Amphitheater later this year. Last night, at a launch party in Seattle, BOTH completely different Sasquatch! Music Festival lineups were announced. For the first time, the event will be held at its usual Memorial Day Weekend (May 23-25) spot, but also Fourth of July Weekend (July 4-6).
Tickets go on sale Saturday. But be ready early — last year's sold out in 90 minutes.
Here's who we're looking forward to from both dates:
Memorial Day Weekend
Outkast, the National, Queens of the Stone Age, M.I.A., Kid Cudi, Haim, Neko Case, First Aid Kit, Tyler the Creator, Tune-Yards, Rodriguez, Phosphorescent, Violent Femmes, Chance the Rapper, Portugal. the Man, Bob Mould, Damien Jurado, Pink Mountaintops and more.
Fourth of July Weekend
Soundgarden, Kraftwerk (3D), New Order, Frank Ocean, Neutral Milk Hotel, Spoon, Broken Bells, Local Natives, Tegan & Sara, Gogol Bordello, Jake Bugg, Atmosphere, Kurt Vile, Dr. Dog, Talib Kweli, the Cave Singers, Punch Brothers, Of Montreal, Typhoon, Chastity Belt and more.
See fantastic photos from Sasquatch! 2013 here.