On Monday, Getty Images and Sheryl Sandberg's nonprofit, LeanIn.org, announced a new partnership to fight a serious problem for women in the workplace: stock images.
It may sound superficial compared to issues like equal pay and affordable child care, but the images we see every day shape the way we perceive the world — and stock image collections are just teeming with cartoonish, outdated photos of ditzy secretaries, businesswomen in boxy high heels and dolled-up moms holding babies in the kitchen.
Getty Images is introducing a new collection of photos meant to be more diverse, modern and realistic. From the New York Times:
"When we see images of women and girls and men, they often fall into the stereotypes that we're trying to overcome, and you can't be what you can't see," Ms. Sandberg said in an interview.

The new library of photos shows professional women as surgeons, painters, bakers, soldiers and hunters. There are girls riding skateboards, women lifting weights and fathers changing babies' diapers. Women in offices wear contemporary clothes and hairstyles and hold tablets or smartphones — a far cry from the typical stock photos of women in 1980s power suits with a briefcase.
Stock images have to function as recognizable symbols, so they often rely on stereotypes. We've previously pointed out how that's problematic for complex issues like genetically modified food, and it's been widely documented that a lot of stock images are just plain silly.
Here at the Inlander we use stock images occasionally, like for stories about abstract concepts or something general that hasn't happened yet, like a benefit for homeless pets. Just for fun, we decided to toss the term "feminism" into our stock images site and see what came up. Here are just a few samples from the first page of results, with the image title: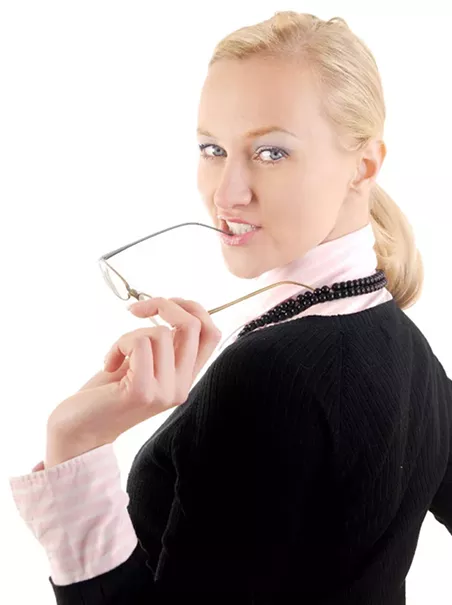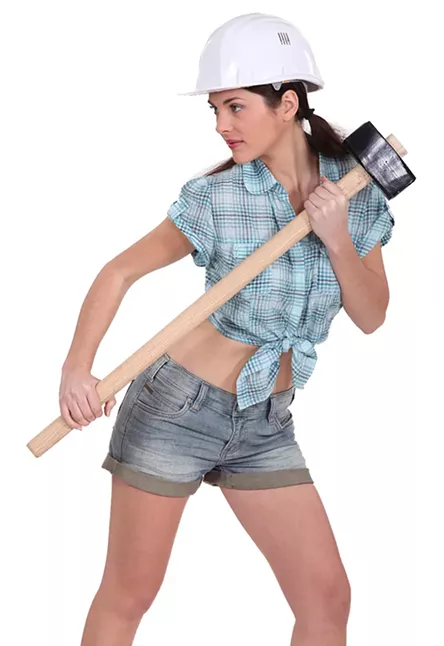 For contrast, see the new Getty Images collection here.