Spring has barely begun, but it's already time again at the Inlander to begin gathering listings for our 2014 Summer Camp Guide, to be printed in the April 24 issue. We've moved the publication date of this guide up from past years — typically it came out in early May — so we're trying to get the word out to local camps early.
As in past years, we strive to be as comprehensive as possible, listing both resident and day camps; sports, arts, faith-based and learning-centric camps, among many others offered around the Inland Northwest.
If you're a local camp organizer or director and have not already, now is the time to send us your camps' complete schedule of offerings for the upcoming summer, making sure to include the following: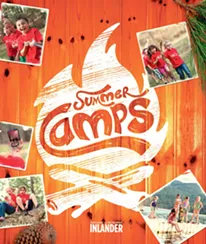 • Title/name of the camp (this may also be the camp's actual name)
• Age range or grade range the camp is best suited for
• Cost
• Dates of the camp (If offered more than once, please break down the date ranges of each session)
• Description of the camp offerings/programs (these will be edited for space and clarity)
• Location of the camp(s), with an address
• Website and phone number for camp
Please send your camp information to getlisted@inlander.com before Thursday, April 10, by 5 pm. If you miss this deadline we cannot guarantee your information will make it into the guide. We definitely appreciate receiving this information early. Also, we strongly advise camps not to submit their camp schedules via the Inlander's online event form. Because of our new website, we're still working out how the summer camp listings will be presented online.
For our editorial purposes, please also let us know who is the main contact person for your camp. We are cleaning up our database of local camps, and it's always good to know who to reach out to with questions and/or story inquiries in the future.
If you have any questions regarding the Summer Camp Guide, please direct them to me, Chey Scott, at cheys@inlander.com.