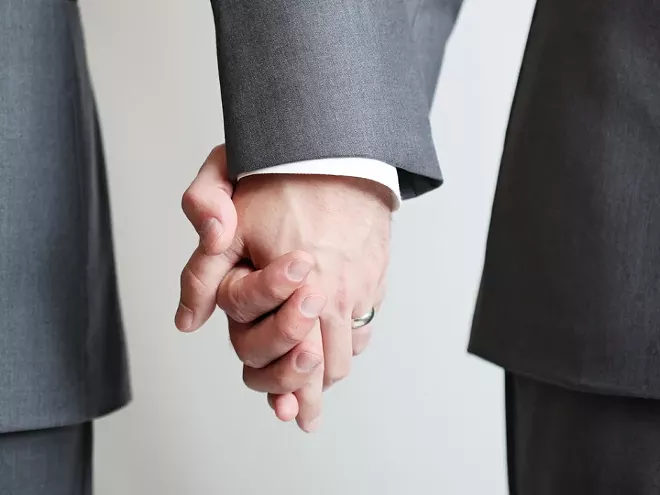 UPDATE 5/21:
The 9th Circuit Court of Appeals Tuesday granted the state's request for a stay on same-sex marriages in Idaho until the appeals process is complete. In the decision (read it here) the judges cited the U.S. Supreme Court's ruling earlier this year that same-sex marriages in Utah should be put on hold while that state appeals a federal judge's ruling that its same-sex marriage ban is unconstitutional. The court also committed to expediting the Idaho appeal, with arguments beginning in early September in San Francisco. The judges wrote that it is "difficult to see" how Idaho will defend its ban on same-sex marriage in the appeal.
ORIGINAL POST:
Despite a ruling Tuesday that Idaho's ban on same-sex marriage is unconstitutional and that same-sex marriages should be allowed beginning Friday morning, gay and lesbian couples in the state may not be able to get married tomorrow after all.
The 9th Circuit Court of Appeals has granted Idaho Gov. Butch Otter's request for a temporary stay on all same-sex marriages until the court can consider another request from Otter for a similar, but longer term hold, which would prevent same-sex marriages while the state appeals the decision to higher courts.
This week, U.S. Magistrate Judge Candy W. Dale struck down the state's ban on same-sex marriages and denied a request from Otter to put all same-sex marriages on hold until the appeals process is however. But today, the 9th Circuit Court of Appeals, which will consider whether to uphold or overturn Dale's decision, ordered that same-sex marriages be temporarily halted. It will now decide whether to lift that temporary hold or maintain it until the state finishes appealing the case. Otter has vowed to continue appealing to the Supreme Court if necessary.
The decision may help prevent leaving hundreds of couples in the type of legal limbo same-sex couples in Utah faced late last year when the state's gay marriage ban was ruled unconstitutional, couples were allowed to marry and then the Supreme Court issued a stay halting any more licenses from being issued until the state finishes appealing the case. In his request for a halt in Idaho, Otter argued that Utah's experience resulted in "uncertainty, chaos and confusion."
"It's a letdown and I'm sure it's a letdown for the same-sex couples who've been planning on getting married on Friday, but we'll wait and see what court does," says Monica Hopkins, executive director of the ACLU of Idaho.
It is not clear when the court will decide whether to extend or lift this temporary stay on same-sex marriages in Idaho. Hopkins says it could be "imminent, days or weeks."
"Ultimately this is huge step forward on the road to equality," Hopkins says, pointing to 11 other courts who've ruled state marriage bans unconstitutional. "We can never presuppose what a court will decide, but the tide is definitely turning."
UPDATE: Otter issued the following statement in response to the ruling:
"I appreciate the 9th U.S. Circuit Court of Appeals stepping in to ensure Idaho will not have to endure the same kind of chaos and confusion that Utah faced after a similar lower-court decision. Today's ruling stays the federal magistrate's order and maintains the status of marriage as defined by the Idaho Constitution – between one man and one woman. Meanwhile, I am proceeding with an aggressive challenge in the appellate court. I'm hopeful for a better outcome, but in any event I am committed to defending our Constitution and the will of Idaho voters."