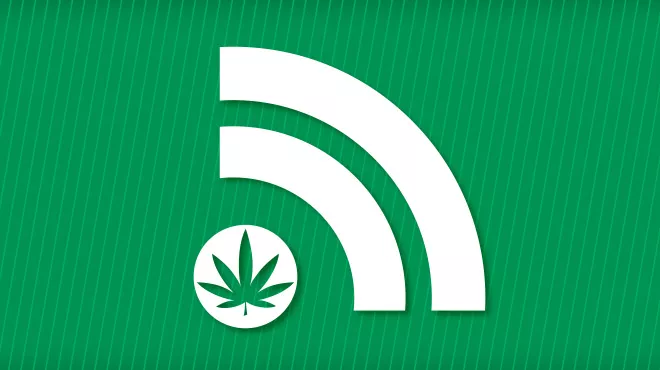 Welcome back to Weed Wednesday, your weekly dose of pot news. Wondering what this is about? Click. Looking for our previous marijuana coverage? Click. Got a question or tip? Email me at heidig@inlander.com.
We're getting there. The Washington State Liquor Control Board has officially said it will issue about 20 retail store licenses on Monday, July 7, allowing stores to open as soon as July 8 if they have product ready to sell. But don't expect to find edibles on shelves that day. Board Chair Sharon Foster said at a press conference Tuesday that the board has not licensed any processors making edibles, and just today, the board adopted new rules for edibles. Rulemakers are concerned that edibles are enticing to children and can be deceptively strong for adults, issues Colorado has dealt with as well. Washington's new rules (read them in their entirety here) require edible makers to clearly label serving sizes and prohibit any products "designed to be especially appealing to chil­dren." While the rules don't list specific candy products, it's likely things like marijuana-infused gummy bears could be considered "especially appealing to children." Also banned from sale in retail shops are dairy products, canned foods, fruit and vegetable juices or butters, dried or cured meats and pumpkin and custard pies or other pies that contain eggs. These are "emergency" rules, meaning they expire in October and between now and then the Liquor Board will open a public comment period and craft more specific permanent rules.
At Tuesday's press conference, Gov. Jay Inslee also touted the website learnaboutmarijuanawa.org as a resource for parents and teens to find information about safe marijuana use. As Washington and Colorado implement legalization, keeping pot out of the hands of minors is a federal priority. Here's the full press conference.
New York is set to become the 23rd state with some form of legal marijuana. Severely ill patients with conditions like cancer and epilepsy will be able to access cannabis in edible form or for certain techniques like vaporizing. But, smoking will not be allowed.
Meanwhile, House Republicans want to stop Washington D.C. from decriminalizing pot.
In Oregon, two marijuana ballot initiatives are dead, but one similar to Washington's I-502 looks likely to get a vote.
In medical marijuana states across the country, police are thinking twice about destroying marijuana plants after being sued by people who never got charged and want to be compensated for their cannabis. Check out this Associated Press story for more.
Ah, the classic, "Did he say nickel sack or Nickelback?" confusion. The Coeur d'Alene Press wrote this morning about the video below, which has been picked up by a site called thefreethoughtproject.com. In it, Kootenai County Sheriff's deputies appear to hassle two unidentified young men about allegedly buying drugs. The deputy thinks one of the men said, "A nickel sack for sure" — referring to, Urban Dictionary tells us, $5 worth of weed — and the man filming says his friend instead said, "Nickelback for sure" because a nearby car was "blaring Nickelback." The incident is being "internally investigated," a Sheriff's Office employee told the Press.
Things continue to be more fun in Colorado, where one hotel is advertising itself as "420 FRIENDLY" and the Speak Easy Vape Lounge is offering a marijuana piñata at its Fourth of July party, The Cannabist reports.
Here at the Inlander, we're working on stories about the opening of retail shops next month and we'd love to hear from you about what unanswered questions you have. Comment here or on this post.