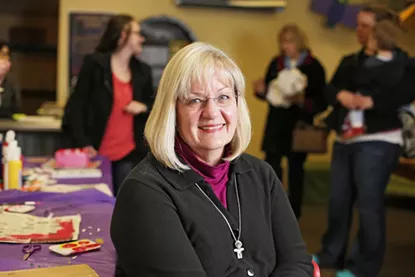 For more than a decade, the Tinman Gallery (811 W. Garland Ave.) has been an arts and culture business fixture in the Garland District, as well as to the greater Inland Northwest arts community, showcasing fine art by the region's top artists.
Yet all good things must come to an end, and yesterday Tinman Gallery owner and longtime arts supporter Susan Bradley announced that this month's is the last show and art sale at the gallery before she officially retires at the end of July. The gallery-wide sale, titled "Tinman's Greatest Hits," features artwork Bradley has collected over the past 11 years by the following artists: Harold Balazs, Mel McCuddin, Kay O'Rourke, Ric Gendron, Ken Spiering, Timothy Ely, Virginia Carter, Stan Miller, Marianne Figgins, Charlie Palmer, Ilse Tan, Len Heid, Kathleen Cavender, Scott Kolbo, Melissa Cole, Val Pate, Gay Waldman, Sheila Evans, George Flett, Kevin Red Star and Terrence Guardipee.
Bradley says it wasn't easy to decide to move on from the gallery, but she wants to spend more time with her husband who retired last October, and also plans to focus more on the four arts nonprofits for which she serves as board member: the Spokane Art School, MAC Foundation, Artist Trust and the Garland Business District.
"It's a difficult decision because I really loved helping the artists get their works out there," Bradley says. "I have really appreciated getting to know the artists and the people who came in to buy the art."
This morning marked the first day of the final show and sale, and already half a dozen pieces have been sold. Bradley estimates about 100 or so pieces she's bought for the Tinman's collection are offered for sale — artwork she personally doesn't have room to hold on to. Many of the artists included in the show aren't extensively producing and showing as they once were, so Bradley considers it a "last chance" for collectors to purchase their work.
Along with the artwork, the gallery's inventory of bestselling, art-related and children's books, handmade candles, greeting card and other gift items is on sale for 50 percent off original prices.
As far as the future of the Tinman Gallery space, located adjacent to the Spokane Art School's headquarters, Bradley says she'll announce its future planned use in the coming week.
"Tinman's Greatest Hits" started today, July 8, and continues through July 26. The gallery is open Tues-Fri, from 10 am-6 pm, and Sat, from 10 am-4 pm.