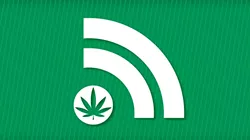 Welcome back to Weed Wednesday, your weekly dose of pot news. Wondering what this is about? Click. Looking for our previous marijuana coverage? Click. Got a question or tip? Email me at heidig@inlander.com.
You're next, Oregon. An initiative to legalize marijuana for people 21 and older and regulate its production and sale has been cleared to appear on the November ballot. If the group pushing the measure — New Approach Oregon — sounds familiar, it should. It's the same name used by I-502's backers: New Approach Washington.
New Approach Oregon spokesman Peter Zuckerman says the groups are not related, though there is some overlap in the groups' strategies and supporters, and that the name brings with it some name recognition and conveys that "treating marijuana as a crime has failed." There are some differences in the initiatives, including the way pot is taxed, but they are largely similar. Read the full text of Oregon's effort here. (Speaking of I-502, chief author Alison Holcomb is thinking about running for Seattle City Council.)
It's now been more than two weeks since Washington's first retail pot stores opened and things remain slow. Spokane's first open store, Spokane Green Leaf, remains open only during limited and changing hours, mostly on weekends. Satori, which had expected to open today, now says they're shooting for August 1. Seattle's only open store, Cannabis City, plans to reopen Friday. The state has continued to issue licenses to retailers as they're ready, with 28 total now. (Still just three in Spokane County.)
Nevertheless, the first 10 days of sales in the state brought in more $1.2 million in sales taxes and $318,000 in excise taxes, according to the Liquor Control Board.
As has been well-documented by now, the pot shortage in Washington has a lot to do with the timeline. Many growers have plenty of pot; it's just not ready yet. Recently, The Stranger's Dominic Holden came east to meet some of those growers for this feature.
The Washington Traffic Safety Commission has released three anti-high-driving ads, first produced for the Colorado Department of Transportation. They hover on the verge of being too stoner-trope-y, but they could be worse. Watch them here:
Meanwhile, a report to the Seattle City Council shows that in the first six months of this year, blacks were disproportionately cited by Seattle police for consuming pot in public. Read more from the Seattle Times here.
Edibles are in the news again. Washington's Liquor Control Board approved the process by which edibles will be reviewed and allowed to the market. Edibles makers will be required to have their products tested and follow the rules the board approved last month. In Colorado, an edibles maker's products have been recalled by the Denver Department of Environmental Health, reports The Cannabist.
In Missouri, a group is working to raise awareness of the case of a man serving a life sentence for marijuana charges in hopes of getting the governor there to grant him clemency. Learn more from their Indiegogo campaign here or in this video: