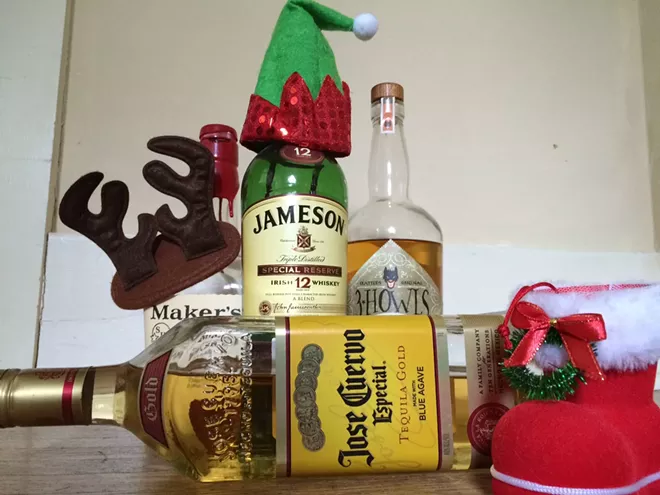 Since this year's Fiction Issue will hit newsstands on Christmas Day, we wanted a festive prompt. We're preparing for a slew of stories about drunken celebrations and unsettling specters with this year's short fiction theme of "Spirits," but we're also excited to see where writers take the concept.
More importantly, we're excited to hand out some money.
For the first time ever, the Inlander 2014 Short Fiction Contest will award its winners $500 in cash prizes. We sort through a lot of talent each year and we want to recognize those efforts.
To be honest, we're hoping the chance at some cash will also make this year's contest a little more competitive. So if you want to blow us away, here are the ground rules:
• All stories must be original, unpublished stories under 2,000 words in length. Writers can submit multiple entries.
• Stories must play off the theme "Spirits" however the author wants to interpret it. Feel free to be abstract or clever, but the theme should be recognizable.
• All stories must reference at least one Inland Northwest landmark. We won't be picky, but we appreciate stories anchored to our region.
• Remember to put "Fiction Contest Entry" in the subject line of submissions.
• Send all submissions (or questions) to: jacobj@inlander.com.
• DEADLINE: All submissions must be received by 11:59 pm on Nov. 21. Not that anyone would wait until the last minute.
You can read all of last year's winning stories online. This year's stories will run in our Dec. 25 issue with runners-up online.
That's it. Now all you have to do is write a hilarious, heart-wrenching story that's better than all the dozens of others. Nothing to it. And remember, you could get paid for it.