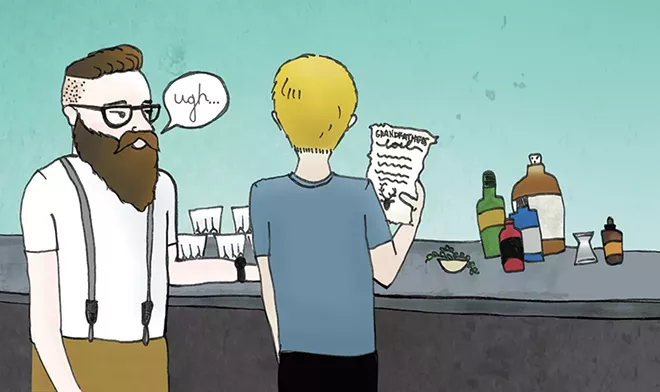 The point of
"Distilled"
— the booze-related series of articles we launched on Jan. 1 — isn't simply about drinking. That's just the backdrop. The broader goal is to tell regular people's stories in simple, little moments, with insight and whimsy that often chase a raised glass. It's not about celebrating alcohol, exactly, because not every drink is downed joyfully.
So far, we've told the story of a family of
tailgaters
united on Saturdays. Then there was the scene at DUI
court
after New Year's Eve. And the
painter
creating art, song by song, for a live audience.
This week, Samuel Ligon — the novelist and professor behind the literary event Pie & Whiskey — writes about today's booze trends and the
commodification of cool
.
Much more is yet to come... If you have an idea for Distilled — about a person, place, thing or drunken rant — please
tell
us. Cheers!