ON INLANDER.COM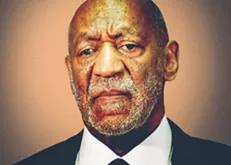 • Menus for the
fourth annual Inlander Restaurant Week
are now live!
•
An Eye For Every Storm
: After losing out to Idaho Falls, Coeur d'Alene get its
crisis center
; now the city has to prove it works.
• Check out the
Inlander's
first crack at a
humor issue
including: a new comedy club, open mic nights and good 'ol Uncle D; plus some unsolicited romantic advice from
Dr. Lovehandle, DDS
.
IN OTHER NEWS
• A
Senate bill
seeks to bar towns from enacting ordinances that affect
workplace rules
such as raising the local minimum wage or granting mandatory family leave. But Spokane's
paid sick leave
ordinance would be
grandfathered in
. (
Spokesman-Review)


• Hillary Clinton and Bernie Sanders will
debate tonight
(6 pm PT). Both candidates took questions during a town hall in New Hampshire last night.
A few take-aways
. And
what to look for
during the debate, via the
New York Times.
•
Retroactive
changes to GED score requirements
in Washington state allow more students to get certificates. (
Spokesman-Review)


• Sexual assault charges against
Bill Cosby
will move forward, a judge
ruled
yesterday, despite a district attorney's decision not to charge Cosby of the crime 10 years ago.
•
Suicide by cop attempt
by a former combat medic and son of a police officer could result in
decades in prison
for a
Spokane
man. (KXLY)
Rival Sons play the
Knitting Factory
tomorrow night: check 'em out: