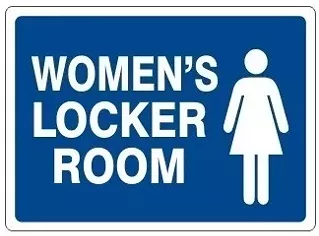 A man in Seattle undressed in the women's locker room and, when confronted, cited a state rule that allows transgender people to use facilities consistent with their gender identity, pool employees told
KING 5
.
For those against the state rule, this may appear to be the exact situation they fear: A voyeur abusing the rule in order to gain access to a women's locker room. Given what has been reported so far, however, this could also fuel the argument on the other side.
Here's the gist of the King 5 story: On Monday, around 5:30 p.m., Seattle Parks and Recreation says a man — not a transgender women, according to employees — walked into the women's locker room and took off his shirt. Women in the locker room alerted staff, and staff told him to leave. He replied, "the law has changed and I have a right to be here,"
KING 5 reports
.
Employees, according to the station, reported that "the man made no verbal or physical attempt to identify as a woman, yet he still cited a new rule that allows bathroom choice based on gender identification."
Whether or not this was a man or a transgender woman remains unclear based on the reports available, but employees were not treating this as a "transgender issue," a Seattle Parks spokesman told King 5. Even though the man apparently returned a second time while young girls were changing for swim practice, he was not arrested and police were not called.
Washington has had a nondiscrimination law in place since 2006 that protects transgender people in public spaces. In December 2015, the state's Human Rights Commission made a clarification to the law that allows transgender people to use a bathroom or locker room consistent with their gender identity. That has sparked protests across the state, with many arguing that the rule would allow sex offenders to exploit the rule and cause harm to women or children in the bathroom.
That argument has been made by state lawmakers and
Spokane Valley City Council members
as well. A state bill was proposed that would have repealed the rule, but it narrowly failed in the state Senate. When it failed, Sen. Michael Baumgartner said, "I certainly was disappointed with the rule because it definitely does put people at risk,"
according to the Associated Press
. This week hundreds of demonstrators both for and against it
gathered at the state Capitol
.
This story out of Seattle will likely do nothing to quell the debate. For those against the transgender bathroom rule, it's an example of a man exploiting the rule and frightening women in a locker room. Those for it, however, will point out that if this was not a transgender person, then the law worked how it's intended to — men are still not allowed to use a women's locker room in public spaces. Both men and women, it should be noted, are also still not allowed to commit crimes, no matter which bathroom they're in.