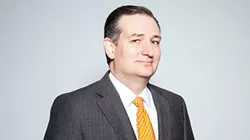 ON INLANDER.COM
NEWS
: These are
some of the cases
that have shaped constitutional rights of criminal defendants.
For Fun!
: Here are
some art ideas
for Riverfront's Park massive redevelopment project.
MUSIC
: Blink-182 is
heading to Spokane
in September.
ARTS & CULTURE
: Central Valley High School's art department painted some Vans shoes
and could win $50,000
.
For Fun!
: A man who calls himself a "wantreprenuer' has
organized an adult treasure hunt set for next Sunday, May 8
.
Man shot and killed by police in Spokane
A suicidal man at House of Charity in downtown Spokane reportedly approached police officers with a knife and urged them to "kill me, kill me." They did,
by shooting him
after an officer's attempt to deploy Taser was ineffective, according to police. (Spokesman-Review)
Shooting after attempting robbery at Spokane bank
A man was shot multiple times
while trying to stop a bank robbery
at a Wells Fargo in North Spokane. Police are searching for the attempted robbery suspect, and the man who was shot was taken to the hospital in serious condition. (KHQ)
John Boehner really doesn't like Ted Cruz
Former House speaker John Boehner (R-Ohio) called Sen. Ted Cruz "Lucifer in the flesh" at a town hall on Wednesday. Cruz responded by saying Boehner let his "inner Trump" come out. But as the
Washington Post
points out, Boehner has always been
fond of dishing out smack-down insults
, like when he asked a reporter last year, "Why would you wear socks that look like that?"
Protesters arrested at Trump rally
Protesters blocked traffic outside a Donald Trump Rally last night, and
about 20 people were arrested
after several scuffles broke out. Nobody had serious injuries. (CNN)
The highest NFL draft pick
The NFL draft started last night with the Los Angeles Rams choosing quarterback Jared Goff from California with the first overall pick. But the bigger news was a video that showed a projected top draft pick, Laremy Tunsil,
taking a hit
from a bong — like for marijuana! He ended up being picked No. 13 overall by the Miami Dolphins.