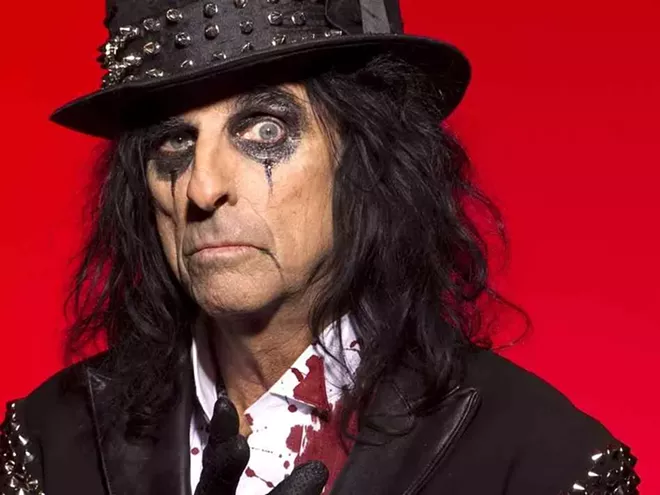 From classic rock to country legends to hip-hop heavyweights, there's a little something for all tastes at this year's
summer concert series
at Northern Quest Resort & Casino.
Here's a breakdown of all the summer has to offer (although the resort could always add some shows at a later date):
ALICE COOPER, June 18, $45/$55/$65, on sale April 1.
The shock-rock legend puts on a great live show, and you might be able to catch him golfing somewhere earlier in the day if you can recognize him without his makeup.
SAMMY HAGAR AND THE CIRCLE, June 30, $65/$75/$85, on sale April 1.
The longtime lead singer for Van Halen and solo artist brings a band that includes former Van Halen bassist Michael Anthony, drummer Jason (son of John) Bonham and guitarist Vic Johnson to delve into all eras of Hagar's career, plus a few Zeppelin covers.
SUBLIME WITH ROME AND THE OFFSPRING, July 6, $44/$65/$85, on sale April 1.
Two of the biggest bands of the '90s on tour together and delivering hits like "What I Got" and "Keep 'Em Separated."
DONNY AND MARIE, July 16, $55/$65/$85, on sale April 1.
They've performed together on Las Vegas and toured separately for years, but this show is the rare treat when the two '70s icons hit the road together for a show.
FLO RIDA AND SKY, July 20, $55/$65/$75, on sale April 1.
The mega-selling Flo Rida has a set full of Top 10 hits and a new album on the way, while Sky will delve into the LMFAO catalog in support.
TOBY KEITH, Aug. 3, $75/$86/$105, on sale April 8.
The country superstar behind "Red Solo Cup" and "Beer for My Horses" returns to Spokane for a hot August night.
WILLIE NELSON AND FAMILY
WITH KACEY MUSGRAVES, Aug. 8, $55/$65/$85, on sale April 8.
Two generations of traditional country sounds in one big show. Willie is back on the road after a health scare, supported by his stellar Family band, while Musgraves is one of the brightest young stars in country.
BOZ SCAGGS AND MICHAEL MCDONALD, Aug. 11, $45/$55/$75, on sale April 8.
These '70s icons regularly headline their own shows. With both on board in one night, expect non-stop hits.
HANK WILLIAMS, JR. AND THE CADILLAC THREE, Sept. 15, $65/$75/$85, on sale April 8.
The ornery Williams is ready to get rowdy at Northern Quest once again after visiting two summers ago.