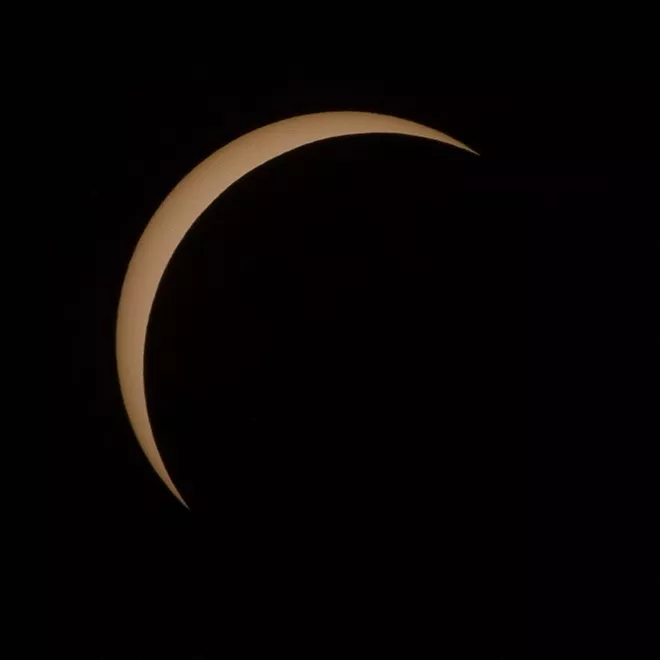 ON INLANDER.COM
ECLIPSE:
Crowds all over the region gathered together to watch yesterday's solar eclipse, which was only a partial eclipse in Spokane.
Check out our slideshow
of the eclipse from the Spokane Tribal Gathering Place and Kendall Yards.

IN OTHER NEWS

Trump proves he's just like you
You're not the only one who looked at the sun without special glasses, ignoring the advice everyone yelled at you in the days before the event. President Trump
did it too
! (CNN)
More troops to Afghanistan
In real news, Trump announced yesterday
he would send more troops to Afghanistan
. Initially reluctant to commit more resources to the longest war in American history, Trump, the
New York Times
writes, was
convinced by his staff
that it was the right move.
Clearing up Manito Park's pond
You know when you visit Manito Park for a nice walk on a nice summer day, see some ducks, follow them over to the pond and then discover the pond is filthy with duck poop and algae? The city is trying to
figure out a way to clean that pond up
long-term. (
Spokesman-Review
)
Spokane may jump into capital budget stalemate
The city
may pressure state lawmakers
into passing a capital budget, the lack of which is stalling several projects in Spokane and all over the state. (
Spokesman-Review
)
Remains of U.S. sailors found
The remains of some of the 10 sailors missing in a collision that occurred between a Navy warship — the
USS John S. McCain
— and an oil tanker
were found yesterday
. This was the second major collision in three months involving the Pacific-based 7th Fleet, and the Navy has ordered an investigation into its performance and readiness. (
Associated Press
)