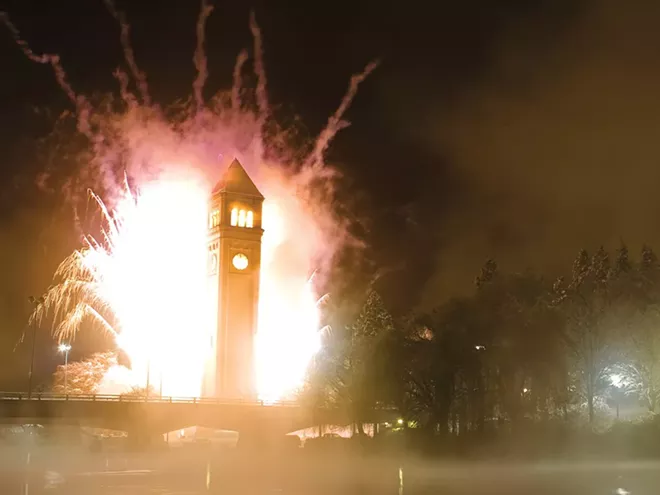 If you didn't attend First Night Spokane to ring in 2018, well, you weren't alone. A lack of ticket sales and financial support means that, barring some dramatic change, First Night Spokane is no more.
In a statement sent to
The Inlander
Tuesday, the event's executive director, Nanette Miller, said that there just isn't enough money to keep First Night going forward. A combination of last-minute cancelled sponsorships and low attendance due to New Year's Eve falling on a Sunday conspired to make continuing the annual community party untenable.
"We are aware there is a time and a season for all things, and although First Night is a wonderful addition to our city, it is time to let the final curtain fall," the statement reads. "The attendance needed to financially maintain an event of this magnitude has not been present; therefore we are stepping aside to make room for new ideas and opportunities to emerge."
In an email, Miller writes that organizers went into the most recent event knowing they'd have to work "lean," and "tried to cut out as much as we could to rebuild this event for our community."
"We poured more into the interactive arts with dance contests, the film festival, visual arts, and vocal contests to engage the community in the celebration, but we needed one more year to make that a stronger message of what First Night was really about," Miller writes.
She added that the freezing temperatures on New Year's Eve might have scared some people away, even though the event was largely indoors this time around.
"Nothing seemed to move in our direction, except we had so much more community involvement in the arts than any other year," Miller added. "Our attendance was just over 5,100 with us giving away 2,200 buttons in community outreach and sponsorship benefits. It was half of what we needed to break even this year."
Miller says she will continue working on a volunteer basis to raise money to settle any unpaid First Night Spokane debts.