ON INLANDER.COM
Facebook under fire
The
Federal Trade Commission is investigating Facebook
in relation to a personal data firm tied to President Donald Trump. Information from 50 million Facebook users has reportedly been obtained by the firm. (
New York Times
)
'I'll tell myself I'm a bad bitch'
The Regrettes hit the stage at The Bartlett tomorrow night at 8. Read our
interview with frontwoman Lydia Knight here
.
"When you don't plan anything and you are in the moment, you are a much easier target. You feel much more vulnerable, because anything can happen at any second," Knight says of her performance style.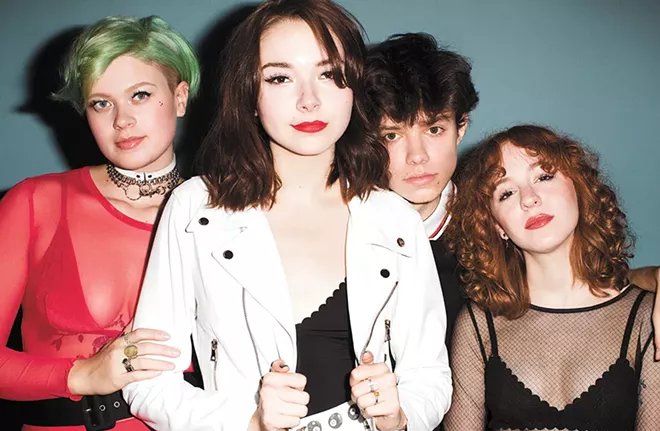 IN OTHER NEWS

Austin bombing suspect dead
The man suspected of making bombs that detonated throughout Austin, Texas over the past several days reportedly blew himself up early Wednesday as law enforcement closed in.
Police are unable to say whether 23-year-old Mark Anthony Conditt has any accomplices or if more bombs are still out there. He is believed to be behind at least six bombs that killed two people and left at least five more injured. (
Statesman
,
New York Times
)
SPD fires domestic abuser in the ranks
The criminal domestic violence charges against SPD Officer John Scott were dropped last year. But Scott was fired yesterday after an internal investigation determined that he violated the department's policies. (
Spokesman-Review
)
'Congrats, Mr. Putin'

That was the sentiment from the White House after Russian President Vladimir Putin won re-election. Trump's advisors told him NOT to congratulate the Russian president. And Trump was apparently pissed when that advise leaked out. (
CNN
)
Another school shooting
This time at a Maryland high school. Two students were injured Wednesday morning when a 17-year-old student fired a pistol in the hallway of Great Hills High School south of Baltimore. The suspected gunman, Austin Wyatt Rollins, is dead. The two victims are being treated for their injuries. (
Baltimore Sun
)
Presidential sexcapades

Former Playboy model Karen McDougal is suing to be released from a legal agreement that prevents her from speaking about an alleged affair with President Donald Trump. McDougal is suing The National Enquirer's parent company, which reportedly paid her $150,000 to keep quiet. Adult film actress Stephanie Clifford, aka Stormy Daniels, is also suing to be released from such an agreement. Clifford was paid $130,000 by Trumps personal lawyer. (
New York Times
)
Also, a Manhattan Supreme Court judge is allowing a defamation lawsuit against Trump to proceed. Summer Zervos, a former contestant on his reality show "The Apprentice," accused Trump in 2016 of groping her and pressing his genitals against her. Trump responded by saying Zervos' accusations were for "personal gain." (
New York Post
)