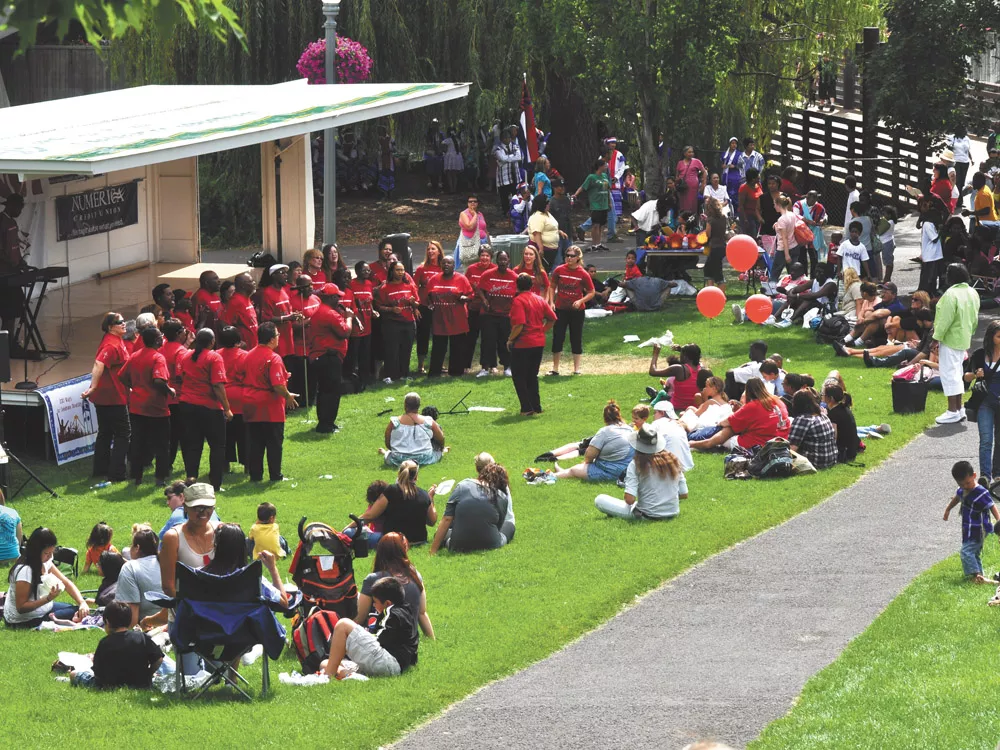 T
o the casual observer,
Spokane might not seem to have much in the way of cultural diversity, but one event happening each summer has been working to change people's perspective on that misconception for nearly two decades.
Touting itself as the "largest multicultural celebration in the Inland Northwest," Unity in the Community will hold its 18th-annual celebration this weekend in Riverfront Park.
One of the event's organizers, Traci Logan, says she wants to stress that Unity isn't just about the different races and skin colors that call Spokane home.
"It's all different aspects - your neighborhood, where you go to school, where you work - you have to see past everything that makes everyone different," she says.
The daylong event, organized by local nonprofit Community-Minded Enterprises, boasts performances, contests, interactive booths, a cultural village and a school supply giveaway for local kids. Created back in 1995 as a way to unite residents and bring attention to the often overlooked ethnic diversity of Spokane, Unity organizers hope to bring together more than 20,000 people during its six-hour run on Saturday.
Logan says the history of race-related incidents in Spokane, such as the bomb plot during the 2011 Martin Luther King Jr. Day parade, also doesn't help establish a reputation of cultural acceptance.
"Spokane is so much more than that, and we really enjoy bringing the town together for the day," she says.
In the past, the school supply distribution at Unity has been one of the event's biggest draws. This year, Logan says more than 700 donated backpacks filled with grade-appropriate supplies will be distributed to area kids in kindergarten through eighth grade.
To qualify for one of the packs, kids are asked to travel through Unity's cultural village, which Logan says will host 14 ethnic cultures that contribute to Spokane's diversity. Attendees can take a virtual trip to Germany, the Netherlands, Thailand and the Philippines, among a handful of other nations, and get their passports stamped to make it official. In addition to its offerings in cultural immersion, Unity in the Community hosts more than 150 educational and interactive booths on healthcare, education and other community resources.
New to Unity in the Community this year are a few more teen-oriented events, thanks to Unity's merger with Youth Day, a fledgling event that's geared toward teens and young adults.
In the teen area, watch local wannabe rock stars duke it out in a Battle of the Bands competition, or watch kids quick on their feet compete in a hip-hop and break dancing competition. Three stages around the park will feature live performances throughout the day, including hula dancing, a church choir, stand-up comedians and other cultural acts.
"We work really hard to get a variety of acts to entertain all ages and backgrounds," Logan says. "You'll see three to four generations of family attending it together."

Unity in the Community - Sat, Aug. 18 from 10 am to 4 pm - Riverfront Park - 808 W. Spokane Falls Blvd. - nwunity.org - 444-3088