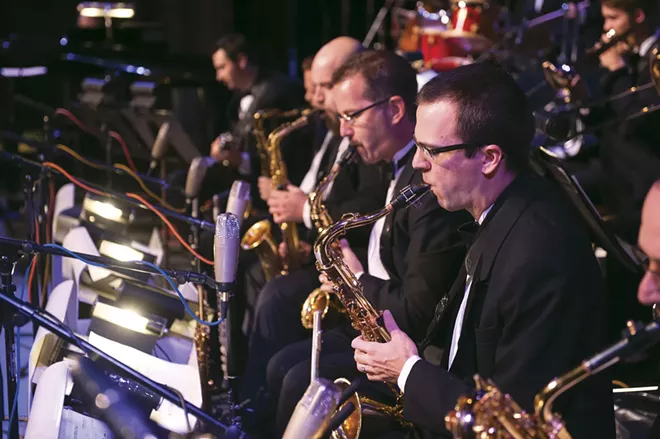 Since forming in 1975, the Spokane Jazz Orchestra has provided a space for the improvisational and complex genre of jazz music to be appreciated by musicians and music lovers alike.
The Spokane Jazz Orchestra is a 17-piece band, occasionally adding another percussionist to the mix, and each season they put on four concerts at the Bing Crosby Theater.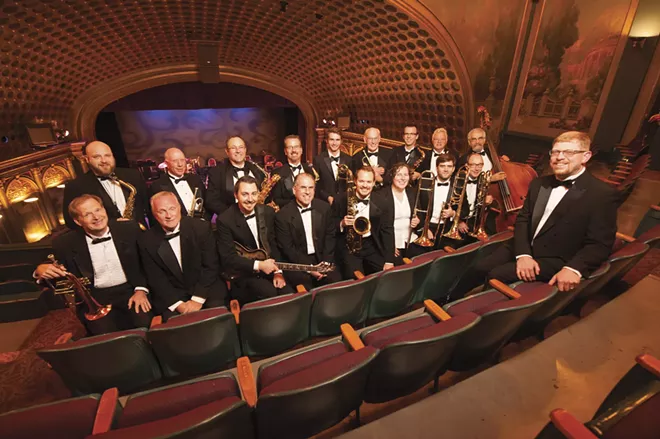 Music director Don Goodwin says that he tries to feature a variety of traditional jazz music to give audience members a feel for the history and tradition of the genre, but the orchestra also plays newer music.
"I try to bring in music that maybe tries to challenge boundaries and opens up the ears of the listeners and of the musicians so that we can kind of think about jazz as more of an approach to music as opposed to a particular style," he says.
The Spokane Jazz Orchestra is the longest continuously performing, community supported jazz orchestra in the country that Goodwin or Board of Trustees President Kevin Berkompas know of, and Berkompas attributes that to the number of professional musicians in Spokane.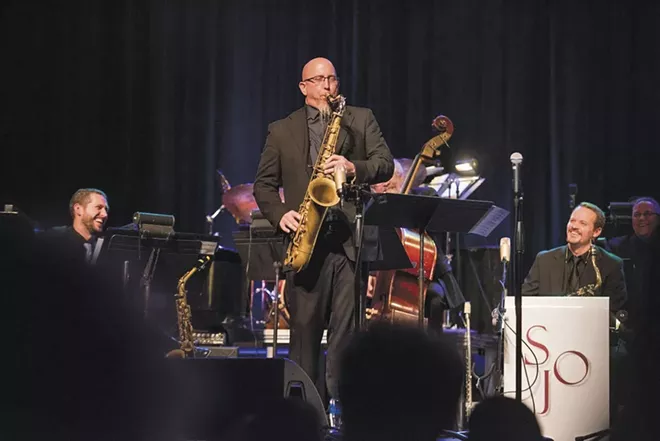 "I think that's been a big driver," he says. "We have a large pool of extraordinary musicians to draw from."
Both Goodwin and Berkompas want to make jazz music accessible to a wide range of people in Spokane, resulting in the orchestra's most expensive ticket costing $35.
SPOKANE JAZZ ORCHESTRA
PO Box 174, Spokane, WA 99210
spokanejazz.org
Additionally, the Spokane Jazz Orchestra offers vouchers for music students in middle or high school to get a free ticket, with a discounted ticket for their accompanying parent.
"Everyone that studies music of any kind benefits in many, many ways," says Goodwin. "As professional musicians, anytime you can help to foster that and to improve the educational aspect, we always jump at it."
The Spokane Jazz Orchestra's 47th season begins Oct. 7 and ends May 11. More information on the orchestra and buying tickets can be found on the website spokanejazz.org.
MORE TO CHECK OUT
COEUR D'ALENE ARTS AND CULTURE ALLIANCE
105 N. First St., Suite 100, Coeur d'Alene
Since 2005, the Coeur d'Alene Arts and Culture Alliance has provided the community with a variety of art and culture experiences, such as ArtWalk where local galleries, artists and business are highlighted on the second Friday of each month. The alliance's Music for the Wise program sends musicians to play for those in assisted or memory care facilities. The first Friday of each month, the alliance holds Arts Buzz, an event where artists and organizations come together to discuss upcoming events, share opportunities and network with others in the community. Donations can be made on their website artsandculturecda.org.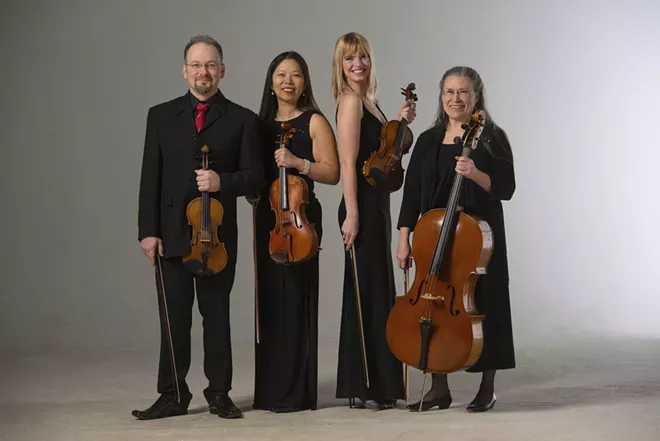 SPOKANE STRING QUARTET
For over 40 years, the Spokane String Quartet has brought chamber music to the Spokane area and remains one of the only ensembles to put on regular concerts. They play a variety of contemporary songs, pieces by local composers, and traditional pieces from as far back as medieval times. The Spokane String Quartet started an educational outreach program in 1983 to support young musicians by visiting schools and talking with students, and offering reduced-price tickets to students and their families. The quartet offers a Q Club membership, providing members with two special event performances per year for a minimum $250 donation, which can be made at spokanestringquartet.org.
SPOKANE VALLEY ARTS COUNCIL
Soon after the City of Spokane Valley formed in 2004, the Spokane Valley Arts Council was founded as a way to foster arts and culture in the new city. The council displays a 22- to 25-piece art exhibit in the lobby of CenterPlace Regional Event Center, and has placed a variety of sculptures throughout the city through its public art program, which aims to increase the accessibility of art to all members of the community. The Spokane Valley Arts Council is holding an Art Auction and Soiree on Nov. 3 and 4 to fund art in the community. Local artists can apply for a scholarship to further their artistic careers. More information can be found at spokanevalleyarts.org.