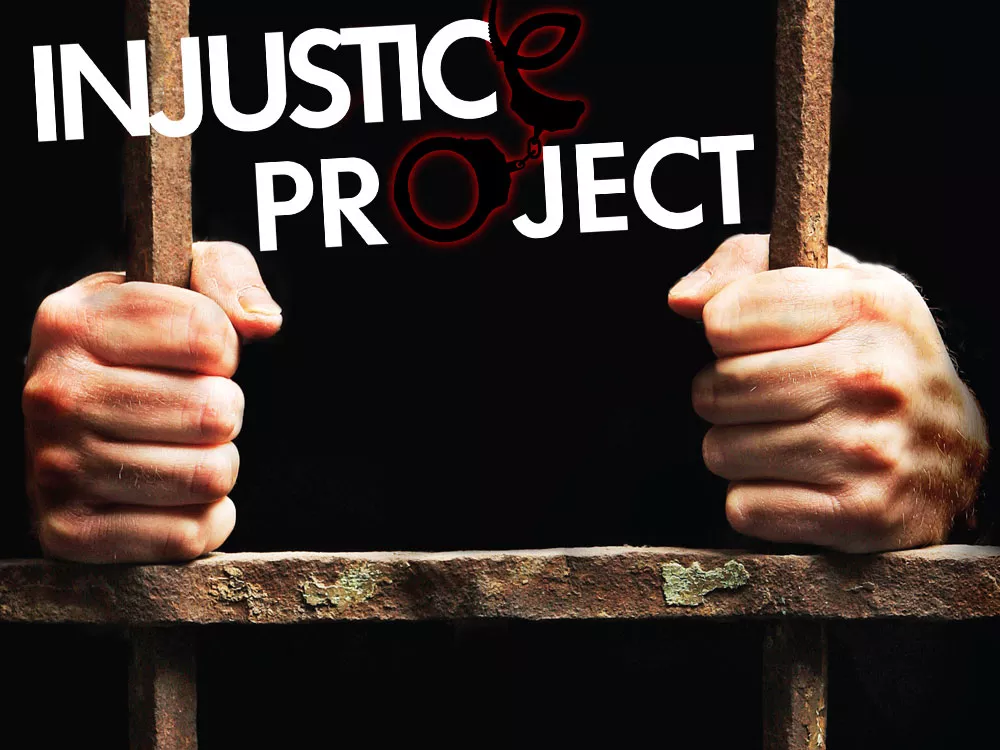 Good journalism informs the community about what's going on and acts as a watchdog for the public interest. That doesn't mean only pursuing critical, "negative" stories, but it also doesn't mean naively cheerleading for government and other powerful interests. Done well, journalism has righted wrongs, unearthed corruption and given voice to the voiceless.
Here at The Inlander, we take our mission to heart. We write about fun and interesting things happening in our area every week, but we also try to dig deeper into issues that affect us all. To that end, we devoted five of this year's cover stories — about 30,000 words — to examining topics in criminal justice, in hopes that some of the questions raised in the articles would lead us to a more fair and just system. We dubbed the series the Injustice Project.
The first report, "Reasonable Doubt," which I wrote, looked at a case of three men who claim to be innocent, saying a jailhouse snitch framed them to protect the real criminals — the snitch's brother and a close friend.
The next article, "Strong Arm of the Law" by Nicholas Deshais, examined the topic of excessive force by cops and how the Spokane Police Department withholds all records of complaints except in the rare instance when an internal investigation substantiates the allegation.
Then, "Kid Crime, Adult Time" by Kevin Taylor explored the juvenile justice system and how it's increasingly tilted toward treating kids as adults, despite growing research showing teens possess less impulse control.
"Unforgiven" by Leah Sottile looked at the plight of some 13 million Americans with a felony conviction and how their records can disqualify them from voting, employment and housing — landing many in a hole from which they can't climb out.
Finally, "Shot and Killed," written by Deshais, Taylor and myself, dug into the spate of fatal police shootings in the past several months, examining police training, cuts in mental health resources and growing tension between citizens and cops.
You can read the entire Injustice Project series here, but we've summarized and updated the articles here with the latest developments. (Jacob H. Fries, Inlander managing editor)
By Jacob H. Fries
Earlier this month, the fate of three Spokane men claiming to be wrongfully convicted was put in the hands of the appeals court. Their lawyers recounted the outlines of the case (an armed robbery of drug dealers) and argued that all three men had been set up as scapegoats by a jailhouse snitch, who, they say, fingered the men as a way to protect the actual criminals — the snitch's brother and a friend.
The three men — Tyler Gassman, Robert Larson and Paul Statler — were convicted in February 2009 of robbing drug dealers of $4,000. Gassman received 25 years in prison, Larson got 20 and Statler, because of a robbery conviction as a juvenile, was sentenced to 41 years.
The men were found guilty based on the testimony of Matt Dunham, who changed his story multiple times but still got his sentence trimmed to 18 months for cooperating.
After the trio was convicted, one of Dunham's friends, Anthony Kongchunji, came forward with this admission: He said he and Dunham hatched a plan inside jail to pin their crimes on someone else to protect their friends, who were actually involved.
With Kongchunji's confession, defense attorneys filed for a new trial based on newly discovered evidence, but Judge Michael Price denied it. Price ruled that Kongchunji's statements didn't constitute new evidence because defense attorneys could have put him on the stand in the original trial, but chose not to. That ruling stands at the center of the men's current appeal.
Spokane County Sheriff Ozzie Knezovich and the two main investigators have said they were confident the right men were behind bars. Besides the testimony of Dunham, the detectives say they had amassed lots of other evidence against the three, including allegations that one of the men, Statler, may have illegally purchased an assault rifle at a pawnshop.
At trial, however, one of the detectives said the only evidence against the three men was the word of Dunham, the snitch.
Snitches are notoriously unreliable. A 2004 study by Northwestern University's Center for Wrongful Convictions showed that snitches are the leading cause of wrongful convictions in capital cases; about 46 percent of those bad verdicts can be traced to false snitch testimony.
A dozen or so states now require snitch testimony to be corroborated by some other evidence. Washington is not one of those states, but that may soon change.
Statler's dad, Duane, says he mailed copies of our article to legislators in Olympia, seeking help for his son, and got a response from Sen. Bob McCaslin (R-Spokane Valley), who's taken up the issue.
McCaslin has sponsored a bill, SB 5004, requiring snitch testimony to be backed up by some other evidence. "If the prosecution fails to show corroboration by a preponderance of the evidence, the court shall render the testimony inadmissible," the bill reads.
The legislative session begins next month and it's unknown whether the bill will ever come to a vote. The next step is for it to be assigned to a committee, most likely to the judiciary committee, on which McCaslin sits as the ranking minority member.

By Nicholas Deshais
The ink is still wet on Spokane's budget plan for 2011, but Mayor Mary Verner already knows what concession she wants to win from the Police Guild in the coming year: transparency.
In July, we reported that the city's policy for releasing the police's internal investigatory files was out of step with many law enforcement agencies across the state, including the Spokane County Sheriff's Office.
Spokane releases the investigation files only when the officer is found to have done something wrong. If accusations of excessive force are unfounded by the department's internal unit, the file is sealed and never shown the light of day. Other agencies in the state release reports of unfounded complaints of excessive force with all identifying information blacked out.
Between 2005 and 2009, Spokane police investigated 55 complaints of excessive force, and in only one case did the Internal Affairs detectives sustain the allegations. As we detailed, there's no way for the public to tell if those other 54 investigations were thorough or if the department has a problem policing itself.
After the story hit the stands, the mayor called. "It's time for us to take a look at this," she said at the time. "It certainly is a priority for me. … Our city's not adverse to ongoing reforms."
In the midst of budget calculations, she said her first priority was getting the city out of the financial hole it faced. But, she assured, looking into the city's records policy would not be "put on the bottom of the heap."
As the months passed, editorial leaders at the city's major media outlets — The Inlander, the Spokesman-Review, KXLY, KHQ and KREM — began discussing if there was any way to crack open the city's records policy. In November, a joint letter was sent from all of them imploring the mayor to change the city's records policy to allow the public to read the investigative reports.
Verner at first said she was crafting a new policy. The city's spokeswoman, Marlene Feist, said the new policy could be announced by Thanksgiving.
Instead, earlier this month, the mayor wrote back to the media that no change in policy would occur any time soon.
"Given constraints in existing union contracts and the law regarding the privacy rights of individuals, I have asked the Police Guild and the Lieutenants and Captains Association to voluntarily amend the terms" that don't allow for the release of certain investigatory records. "If a voluntary resolution is not reached, I will make these policy changes a priority issue with respective unions during open negotiations in 2011."
This echoed what Verner told The Inlander a month earlier.
"I do have some things that I want to sit down and negotiate with the Guild in their next open contract, which we'll be negotiating all next year. … [My] priority is the release of records," Verner said. "But right now it's important to me to obtain [financial] concessions. … That's my highest priority right now."
In December, the Guild struck a deal with City Hall, bending to many of Verner's demands to save dozens of police jobs. But next year, twisting the arm of the Guild to make the department more transparent could prove to be her toughest challenge yet.
By Kevin Taylor
When the Legislature convenes next month, it will hear pleas to reform laws that sentence some juvenile offenders as adults ... pleas coming, for a change, from prosecutors.
The Washington Attorney General's office, in conjunction with county prosecutors, is seeking longer sentences for some teens if crimes involve gang ties or guns.
Defenders and others who say it is wrong to send youths through adult court say they will continue to fight for reform, but have no specific bills to propose yet.
In our report in September, The Inlander explored the issue of so-called "auto-declines," where 16- and 17-year-olds who commit certain crimes are automatically charged as adults.
The concept swept the nation in the 1990s amid headlines about school shooters and violent youth gangs, designed to create longer sentences in adult prisons for young monsters who committed violent acts. In recent years, compelling evidence into brain development has begun to reverse this trend, showing adult punishments are not suited for youths, and often do not work.
Our story also found a sort of mission-drift, with the state's list of auto-decline crimes growing longer over the years, teens being pressured to take plea deals that leave them with indelible adult felony records and an unknown number of juveniles serving adult time in county jails, where the sentences are typically less than a year.
"It has become abundantly clear that there is a lack of information about how many kids have been auto-declined to both jails and the [Department of Corrections]," says Sandy Mullins, the new director of the state Sentencing Guidelines Commission. Her agency is looking at tweaking the standard judgment and sentencing form to be able to better track how many juveniles are serving adult time, or how many are charged as adults but then remanded to juvenile detention, she says.
Chris Johnson, policy director for the AG's office, says he's been working on gang enhancements to auto-decline sentencing since 2006, when it was identified as a priority for local law enforcement and prosecutors around the state. If, for example, a felony assault is gang-related, it could bring the young offender an extra five years in prison.
"It is very important to point out that in the state of Washington, it is not a criminal act to be a member of a gang, unlike California," Johnson says.
Johnson says the proposed bill, which got an airing with some legislators Dec. 10, must walk a fine line to avoid targeting people solely by association or race. He sees harsh early penalties acting as a deterrent along the lines of "scared straight." And, Johnson notes, the bill comes with provisions for diversion and deterrence programs — which, he admits, could be vulnerable in a Legislature facing about $4 billion funding shortfall.
Youth advocacy groups such as Team Child and the Columbia Legal Foundation continue to highlight national research into brain development that shows adult punishment for juveniles can actually backfire and create more crimes.
Efforts to prune back the list of auto-decline crimes —and to have the adult-charging decisions made by judges instead of prosecutors — are expected to continue.

By Leah Sottile
Today, 13 million people have a felony record. Half are violent offenders, but half are nonviolent —people who were addicts and got caught with drugs, or were poor and got caught stealing.
And due to sweeping legislation, many nonviolent offenders get the same treatment as those who pose a more serious danger to society. Felons are, arguably, the last group that can be legally discriminated against in terms of housing, employment and voting rights.
In November we reported on the massive setbacks — "collateral consequences" —that felons run into. We introduced grandmothers, single mothers and poor farmers who messed up and changed their lives, but who couldn't seem to escape being branded for life as a felon, despite great effort and reform.
Jerry Sumner was just a guy driving with a suspended license so he could get to work. Carrie Collette was a juvenile offender who was bullied into doing something stupid and took a bad deal to get out early. And years — in some cases, decades — later, they're still paying the price.
Spokane has now taken steps toward minimizing penalties for some driving offenses since our November story. A driver's license, we found, is often a stumbling block that keeps a felon from getting better housing and employment. Many felons don't have a license because they have "legal financial obligations" that swell, with interest, out of reach.
Within the last month, Spokane Municipal Court Judge Mary Logan focused in on one type of infraction: driving without a license in the third degree. It's the type of crime someone would be charged with if they were pulled over for a broken taillight and didn't pay the ticket. For a felon, though, it's a crime that could significantly compound their problems.
"If they don't properly address that infraction, then it will eventually go out to collections, and then their license will be suspended, thereby criminalizing themselves if they continue to drive," Logan says.
Logan found that she was seeing thousands of cases for that kind of offense and knew something needed to change.
"We looked at the caseload, we looked a resources and we looked at what it would make sense to apply criminal justice services to," she says. "[We're] not decriminalizing them, but if after they are screened by the prosecutors … if they are stand-alone cases, they would qualify for it being diverted and reduced to an infraction."
Logan also says that plans are underway to launch a "community court" modeled after the Seattle Municipal Court. It would handle the cases of low-level offenders or people who have committed minor crimes of poverty. The community court would connect them with services they need to better themselves: financial management, housing and employment.
"The hope is to break that cycle, even if it's just a point of contact," Logan says. "We may not be able to save them all, but we can start."
By Jacob H. Fries, Kevin Taylor and Nicholas Deshais
As we flip the calendar to 2011, a bit of work remains undone on the region's spate of deadly police shootings: Spokane County Prosecutor Steve Tucker has yet to rule on any of the incidents, including the Aug. 25 fatal shooting of Wayne Scott Creach.
As we reported earlier this month, Creach's death was the first in a series of high-profile police shootings in our area. In all, local law enforcement has shot six people, four of them fatally, since August.
Some accuse the police of being too-quick-to-shoot after four Lakewood, Wash., officers were killed in a coffee-shop ambush last November. Others believe the poor economy is driving tensions and violence. And still others say cutbacks in mental health resources across the state have played a major role in the fatal confrontations.
It's no coincidence that violent crimes perpetrated by and against people with mental illness are up, says Jonathan Rosenblum of Service Employees International Union 1199NW, which represents 2,500 mental health workers throughout the state. Government services intended to help them have been cut.
"These are not random, unrelated acts," Rosenblum says of violent episodes involving the mentally ill. "They're the warning signs of a mental health system that is spiraling into deeper and deeper crisis."
While some of the men shot and killed by police were thought to be mentally ill or suicidal, Creach was simply a property owner going to check on a suspicious vehicle in the parking lot of his family nursery, the Plant Farm, in the Valley.
Deputy Brian Hirzel was inside an unmarked cruiser as Creach approached. According to Hirzel, this is what happened next: Creach refused commands to put the gun down, but eventually tucked it in his back waistband. Hirzel got out of his car with his gun drawn, ordered Creach to the ground and, when Creach refused, struck his legs with a baton. And then, the deputy says, Creach reached for his gun, and the deputy fired.
Prosecutor Steve Tucker, who faced a Democratic challenger in the November election, said in September that he would make a decision before voters went to the polls, but since then he's been silent on the case, as well as the other officer-involved shootings.
In the meantime, people across the state are trying to make sense of the shootings and a proposal to study the issue is awaiting federal funding, says Don Pierce, the executive director of the Washington Association of Sheriffs and Police Chiefs.
Locally, Spokane County Sheriff Ozzie Knezovich has said he feels like he's the only local leader talking about the shootings as a public safety issue. Tucker isn't, nor are many other elected officials.
"The only people that talk about these issues are at the extremes," the sheriff says.