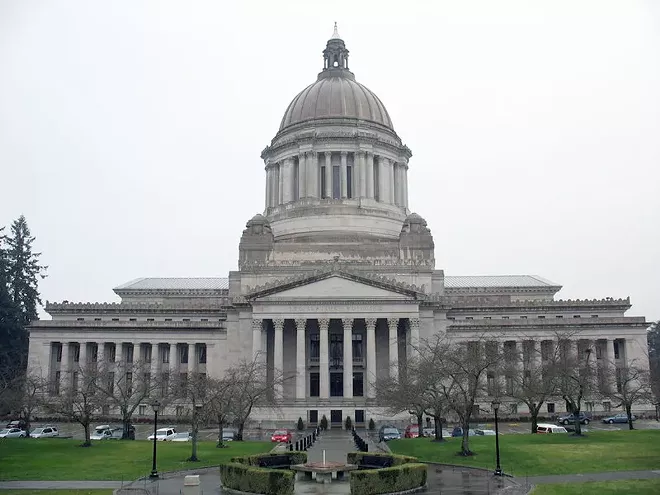 ON INLANDER.COM

NEWS:
The 2019 session in the Washington state Legislature is officially over. One of the takeaways? It was a good year for environmentally friendly policy. Samantha Wohlfeil has the
full rundown
.
NEWS:
Spotify, the music streaming platform, has 100 million paying users globally. But its rollout in India has been marred by music licensing disputes, and its profit margin has been trimmed due to bullish bets on podcasts.
(New York Times)


IN OTHER NEWS...

Trump v Deutsche Bank
U.S. President Donald Trump and his children are
suing Deutsche Bank and Capital One
in an effort to keep them from handing over records concerning their business with the Trump family in response to subpoenas from Democrats in Congress.
(New York Times)
Targeting asylum

In more Trump-news, the president issued a directive to add requirements for asylum-seekers at the southern border, as well as ramp up the timeline for immigration courts to resolve such cases. Specifically, the memo called on immigration officials to impose fees on claims for asylum, as well as for cases to be concluded within 180 days of filing.
(
New York Times
)
Backlash to affirmative action

After state lawmakers passed I-1000, a ballot measure that overturns the longstanding voter-approved ban on affirmative action in Washington state, on Sunday night — the last day of the legislative session — opponents quickly filed a referendum to get it repealed.
(Seattle Times)
Bring the games

The city of Spokane Valley is maneuvering to obtain the 95-acre Plante's Ferry Sports Complex from Spokane County, reportedly in an effort to boost tourism and attract major sporting events.
(Spokesman-Review)