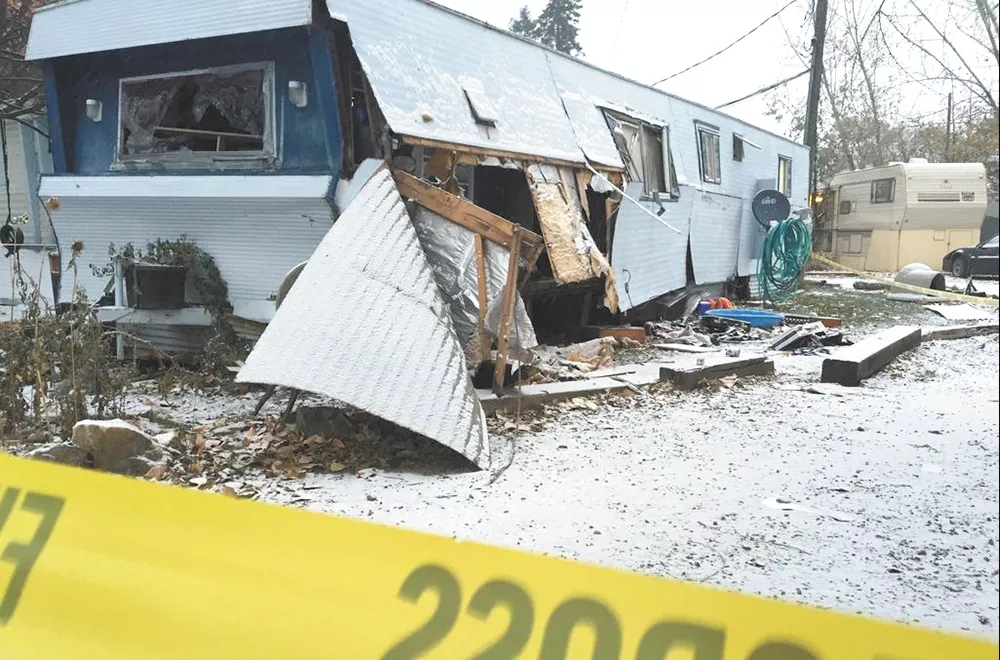 At-home alchemists are causing hash oil explosions and prompting Breaking Bad comparisons from pundits across the country. Colorado and Washington both report an increase in the number of explosions and injuries related to hash oil byproduct — concerning lawmakers as states like Alaska and Oregon and the District of Columbia legalize marijuana.
Spokane residents have blown up their kitchens, mobile homes, and even cars while attempting to manufacture the resin. Local mishaps include:
Donnivan Whitcher caused an explosion in his kitchen at the Center Court apartments while manufacturing hash oil in January 2014.
Firefighters responded to an explosion and fireball at a mobile home on East Sprague related to a hash oil explosion in November 2014.
Jacob Sayman attempted to manufacture hash oil in his car, causing an explosion that burned the hands and face of his 3-year-old daughter in August 2013.
In July, former U.S. Attorney Jenny Durkan filed criminal charges against eight Washingtonians involved in hash oil explosions. Charges include endangering human life while manufacturing controlled substances, maintaining a drug-involved premises, and manufacturing hash oil and marijuana.
While possession and consumption of hash oil is legal in Washington, hash oil can only be made in licensed facilities — not homes — using regulated chemicals and equipment.
How it's made
Hash oil manufacturers and at-home alchemists store marijuana in glass or steel canisters and soak the dried bud in a chemical solvent which extracts THC from the plant to create hash oil — a highly concentrated, honey-like syrup. A common solvent used in the process is butane — a chemical available at most hardware stores — which is used as fuel for heaters and lighters.
But butane fumes linger and without proper ventilation can catch fire and explode from even the smallest of sparks. They destroy refrigerators, apartments and entire homes. First responders often mistake the explosive scenes as meth labs gone wrong. ♦