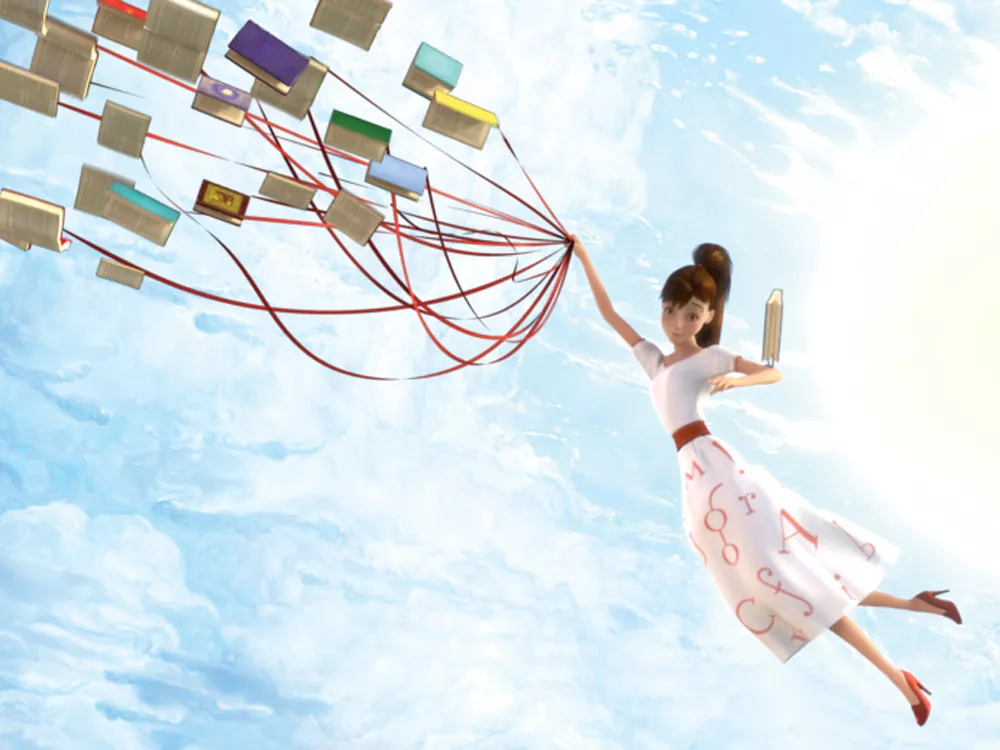 Get a leg up in your Oscar pool. Beginning this week, all the Oscar-nominated short films — the ones everyone else at your party will have missed while ogling Eastwood and Streep — are playing the Magic Lantern theater. Below are previews of all the live-action and animated shorts. The docs won't be playing locally.
Place your bets wisely.
ANIMATED
SUNDAY
Best 10 Minutes of Confusion
Leave it to the Canadians (French Canadians, to be exact) to make the weirdest animated film in the running this year. Sunday is an abstract film that bounces along nicely thanks to simple yet gracious animation by director Patrick Doyon and, oddly, no actual dialogue. The story follows a young boy for a Sunday during which he struggles against the crushing boredom and poverty of his factory town. Or something like that. It's pretty damn confusing and at times nears absurdity. But weirder yet — it's a perfectly charming short film … even if you can't tell what the hell exactly is going on. Could it win? Absolutely. The Academy loves weird stuff. (MIKE BOOKEY)
THE FANTASTIC FLYING BOOKS OF MR. MORRIS LESSMORE
Best Rebranding of the Printed Word
If you cried during Up (ahem, I did), then this short will make you well up in about a quarter of the time. This is the story of the fantastic Morris Lessmore and his fantastic flock of flying books. After a hurricane blows all of his books away — words ripped from the pages — Morris has to find his love for books again. He searches aimlessly, only to be reinvigorated after spotting a woman who has literally taken flight with the help of books. Suddenly, Morris finds the color in his life again. Flying Books is a poignant little short that nods equally to Humpty Dumpty, The Wizard of Oz, silent films and the dreams of every librarian around the globe. (LEAH SOTTILE)
LA LUNA
Best Cartoon Not Screened In Time For Publication
This coming-of-age story is reportedly more poetic and languorous than, say, the Toy Story shorts. This is all second-hand info, though. Pixar didn't feel the need to get it out to critics, because, well, they're Pixar, and they don't really need any of us. It'll play at the theater, though, along with the rest. (LUKE BAUMGARTEN)
MORNING STROLL
Best Animation of a Chicken Butt
Director Grant Orchard captures the cartoony styles of today, yesterday and tomorrow here as he tells a simple tale: A busy New Yorker is out for a stroll, and so is a fat, white hen. How would a New Yorker respond to seeing such an independent bird — strutting down the sidewalk — back in 1959? Today? Forty years from now? Under Orchard's pen, pretty differently. Morning Stroll not only questions our mannerisms as humans. It also packs in obesity, corporate loyalty and zombie apocalypse in those few minutes. Yeah. That's why he's up for an Oscar, and you're not. (LS)
WILD LIFE
Best Conversation With a Dog
Directors Amanda Forbis and Wendy Tibly and the National Film Board of Canada present a dizzying animated swirl of muted colors and sadness with their animated short Wild Life. The film follows a foolish young English dandy who heads out West to Alberta, Canada, in 1909 to become a rancher. He leaves behind his fancy hats, his smoking tobacco, and his love of fine tea for the solitary and mysterious world he discovers in his one-man-shack on a 90-acre plot of land. "Before too long, I shall be as rough as a cowboy," he says. The animated short displays beautiful, expansive scenes of the prairie, and thick, passionate brush strokes seemingly dance and scratch across the screen. (JORDY BYRD)
Live Action
PENTECOST
Best Metaphorical Middle Finger in a Motion Picture. Ever.
There is nothing more important to the parents of 11-year-old Damian Lynch than seeing their son serve as an altar boy. And though he obeys dutifully, he accidentally knocks the priest off the altar with his errant incense-swinging. Damian's parents are furious, and after he confesses he's never wanted to be an altar boy, he's punished: no watching his beloved Liverpool Football Club play in the European Cup. But when he gets a second chance — be an altar boy and watch his favorite team — Damian must obey his father and his church, or walk his own path. The results are priceless. (LS)
RAJU
Best Dark Secret in a Foreign Country
The scene begins with an Indian adoption agent assuring a doe-eyed German couple that "before you know it, the four days in Calcutta will be over for you." The couple scoops up their newly adopted 6-year-old Raju, grabs an armful of his favorite toys, and travels through the colorful, poverty-stricken streets of Calcutta. The couple finds solace within the safety of their taxicab and their ritzy hotel, but outside, children play in the trash and bathe on the streets. At first glance, the live-action short appears to be an intimate glimpse into the couple's new life and family, but suddenly Raju disappears on the streets, and a sick emptiness plagues the film. With relatively little dialogue, but subtle clever scenes, the film painfully reveals that in one moment life is euphoric, in the next, tragic and confusing. (JB)
THE SHORE
Best Use of Drinking Songs
The short-film format isn't the most popular medium, but if more people watched flicks like The Shore, that would likely change. In a mere half-hour, writer/director Terry George wrings a feature's worth of emotion out of this story about a man (played by the alwaysexcellent Ciaran Hinds) arriving in his native Northern Ireland after a 25-year absence with his American daughter in tow to visit his homeland, sing some drinking songs and see some long-lost friends. He soon comes face to face with a childhood best friend he lost touch with after violence broke out in Belfast. George — proudly shooting in his hometown — knows what he's doing here, and he does it well, with a story that could have easily kept a big-budget feature afloat. But this makes sense, given that this is George's third Oscar nomination, having already been nominated for writing Hotel Rwanda and In the Name of the Father. (MB)
TIME FREAK
Best Use of a Time Machine Since Bill and Ted's Excellent Adventure
Writer/director Andrew Bowler and his wife/producer Gigi Causey have made an impressively hilarious short film about a man who invents a time machine but is so neurotic that, rather than fulfilling his dream to visit ancient Rome, he repeatedly returns to the previous days to, among other things, try to be nicer to the guy behind the counter at the dry cleaner. It goes to show that OCD people would have a really tough time if Doc Brown's DeLorean ever becomes a reality. (MB)
TUBA ATLANTIC
Best Seagull Murder
An old curmudgeon has only six days left to live, but the prognosis doesn't affect him. He continues to drive his big blue tractor across the desolate Norwegian landscape, to listen to bingo on the radio, to murder seagulls in the most violent, obscure ways possible. Then he meets his "angel of death." The young blonde girl from "The Jesus Club" was sent by the hospital with her Road to Death handbook to help him accept and grieve his own death. At first, the innocent young girl and angry old man butt heads, but soon she, too, is murdering seagulls with a machine gun, cursing at the ocean and throwing dynamite at fish. The duo forms an unlikely friendship before his death completes his childhood dream — to sound the world's largest tuba across the Atlantic Ocean. (JB)