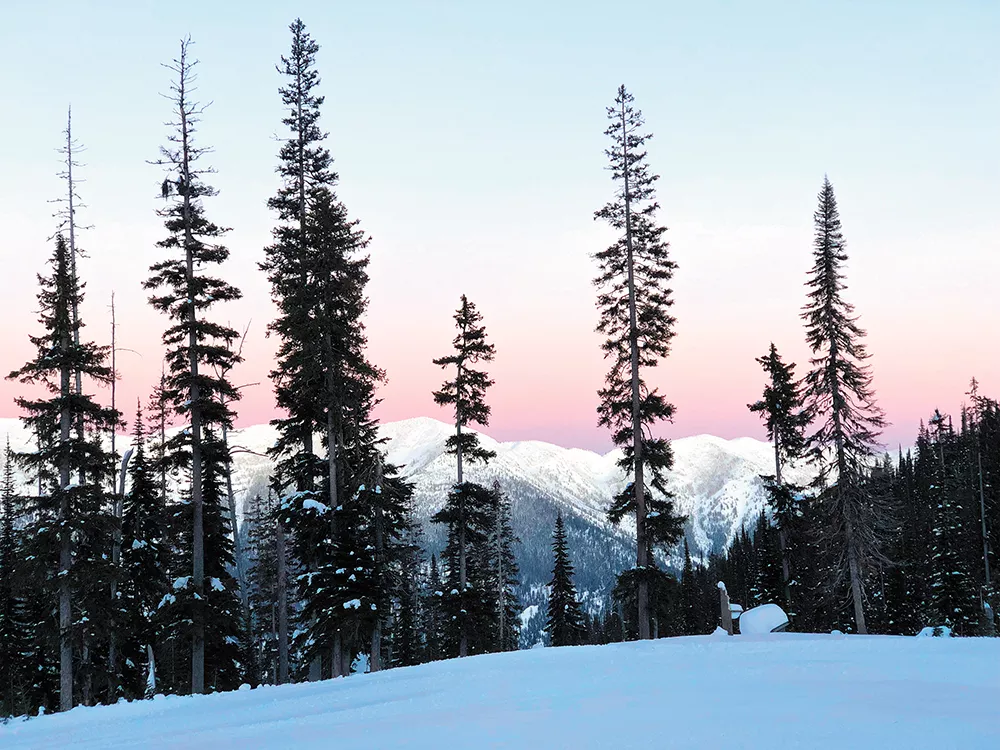 "Overcoming obstacles and challenges, it's a feeling of conquering I guess, without hurting anyone and without doing any damage to anything. You're just out conquering the useless."
That quote was from backcountry badass Jason Hershey. Whether he's conquering mountains or big ocean surf breaks, this Gonzaga Prep graduate has had his fair share of adventures and challenges. Jason is a modern-day explorer, or as he describes himself, a "backyard adventure athlete."
Hershey was born in Spokane and his father, John Hershey, was a local physician who was also a missionary doctor. When Jason was 1-1/2 years old, his father moved the family to Papua New Guinea.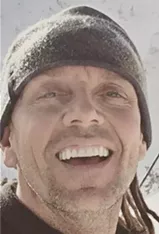 "My dad was a missionary doctor down there. We spent some good long stretches in New Guinea. I was a barefoot little boy running around there with no shirt and no clothes," Hershey recalls. "So I did a lot of my growing up in the South Pacific and the Pacific Northwest, kind of back and forth. We'd do a couple years there, a couple years here. I remember coming back to the states and being exposed to the cold, and have it be kind of a foreign thing. Then having to relearn that."
When Jason was 15, the Hershey family moved back to Spokane where Jason finished up high school at Gonzaga Prep. Shortly after graduating, Jason missed the ocean life and he moved to Hawaii, where he lived for the next 17 years and was drawn deep into the world of surfing.
"I did a few surf competitions and I was a surf guide in Fiji," he says. "Before I left the islands, about eight years ago, I had really gotten deeply into surf exploration. Basically trying to be the first person to surf certain surf breaks and trying to name the surf break, basically doing first descents in the ocean, essentially. There were lots of islands and I found lots of hidden secret surf breaks there and in Fiji. I was really into that and really loved the islands, and never thought I would ever leave the islands to come back to the Northwest. I don't know, I kind of hit a low point in my life at some point and ended up back here for a visit."
During Jason's time as a young kid coming back and forth to Spokane, he became proficient in skiing as his father was an avid skier and one of the founders at 49 Degrees North. "My dad skied till he was 85," Hershey says. "He's 92 now. He's the last living shareholder of 49 Degrees North. They started that resort. They built it."
Now back in the Northwest and with no surf to ride, Jason needed another escape outlet and just like a hunting dog, he needed that outlet to run and do what he loved to do.
"I'm a little bit of a hunter," Hershey says. "I go out and hunt. Not hunting for animals, but I'm hunting for that ride, for that rare and special ride that maybe no one else has done before, or at least no one that I know of has done before. I guess I hunt for the unexplored, and I try to look at it from the point of view of being an athlete. I definitely look at it as an athletic endeavor, not just exploratory."
These adventures can tax the body, drain you of your energy and fortitude, and during these athletic endeavors Hershey is constantly putting food in his mouth to try and keep his body fueled. Jason recounted a few of these days: "I've probably had days where I've eaten 5,000 calories, and I still was hungry. Multi-lap days where you get out to a backcountry hut or someplace where you're lapping, you just keep eating, because the food will decide how much you can hike. If I don't eat enough, I can't hike enough."
Hershey loves to hike and he puts down the miles and vertical about twice a week on these backcountry adventures. One place in particular that keeps drawing him back is Priest Lake.
"Priest Lake has definitely been somewhere special in my life," he says. "I think the beauty of that lake, the sentimental value of having it be a special place while I was growing up kind of drew me back there. It was kind of the reason my dad relocated back up there in the late '50s from the East Coast. It's just always been a paradise for me. It was my first summer back there, I just kind of looked up from the west side of the lake over to the Selkirk Crest. I was like, 'Wow. Those are some amazing mountains. I imagine the view is spectacular.'"
And so it began, Hershey's backcountry adventures. What he does on a regular basis is mind-blowing and is usually received with doubt by many.
"I'm like, 'I'm gonna try to get up there.' People laugh at me, 'OK, whatever, nice pipe dream.'"
On many occasions the doubting comes from Hershey himself. "A lot of times when I make it to a summit, I go through these ups and downs where I think I'm not gonna make it, I'll stop and I'll kind of try to talk myself out of it, like, 'I don't know about today. I don't know if it's gonna happen,'" he says. "Then somehow here we are on the summit again, and, 'Wow, OK. Good thing we didn't give up.'"
And then there's those days that are out of your control: "I've had lots of shutdowns, you know. Lot of days where we've gone out with big ideas and big plans, and just one shut gate ruins your day and sends you home, or one broken down snowmobile, one little part on your ski, or something breaks, and your whole day is shot. There's been some of those days. Got to take the losses with the wins, I guess."
For Hershey, his wins definitely outnumber his losses even when he starts his season when there's relatively no snow. Jason can be found marching around the backcountry with skis or snowboard on his back pretty much year-round.
"I guess it comes down to a quality-versus-quantity kind of thing," he says. "Then just the novelty of just getting to make turns in a place that maybe nobody ever has, or few people have, or ever will. That just kind of fascinates me, I guess, just the exploration side of it."
It seems for Hershey that the harder the challenge, the more inviting it is for him. Jason has bagged some of our area's tallest peaks like Boundary County High Point just over 7,700 feet, and Parker Peak at 7,670 — two of the tallest peaks in the Selkirk Range. "When I Googled the height of Parker Peak, I got a good chuckle," he says. "It said Parker Peak is the highest named peak in the U.S. Selkirk Range. It is 7,670 and it is not an easy one to reach." Typical Jason, the harder, the better.
I asked what one of his more memorable adventures was and he told me about a peak in Washington state.
"One that pops out right when you asked me is Gypsy Peak, which is in the Selkirks on the Washington side. It's the tallest peak in Eastern Washington. Before I did it I talked to all the rangers in that area and the local backcountry community, and just put out the feelers. 'Has anyone ever skied there?' It's just really super hard to get to in the winter. It's hard to get to even in the summer. We skied the North Bowl in June and July. It's got some legitimate steep north-facing coulier-type stuff that you don't find in these areas a lot. It was exhausting, but the turns were glorious, good corn, nice steep stuff. I guess that's a big one."
During the winter when Hershey isn't powering himself through the mountains, you can find him on the backside of Schweitzer Mountain Resort riding in a snowcat where he's sharing his backcountry knowledge as a ski guide for Selkirk Powder Company, guiding skiers through miles of untracked snow. He loves sharing his love of powder with guests
"I really do love it because I realize it's gonna be the best day of skiing in their life a lot of times, because a lot of them have just never had a top-to-bottom powder run. To be able to help them find that, and see their reaction, it definitely helps me appreciate it. Sometimes I guess I'm guilty of taking the powder for granted."
This water man turned mountain man still has a strong love for the ocean, but it seems now an even stronger love for the mountains.
"I've gone back to the islands, and I still have my little piece of property there on the Big Island," he says. "I go back to visit but the more I'm up here, the more I love the space we have up here, the more I love the freedom of just being lost on yourself. I found that same kind of exploration up here that I started to get into in the ocean, except on a much bigger scale."
I would imagine if Jason Hershey was born several hundred years ago, we'd be reading about him in books and the lands he discovered through his explorations. He's one of the rare breed of modern-world explorers.
"It's that feeling of standing on the summit and strapping in, or the feeling after you've skied the line, look back and just be like, 'Oh my God. We actually did that. We just pointed at it on Google Earth and said, we are gonna go there. We're gonna ski from there to there,' and then to just actually do it, it's pretty cool. That is my pay-off." ♦
You can follow Jason's adventures on Instagram at @jason_hershey_