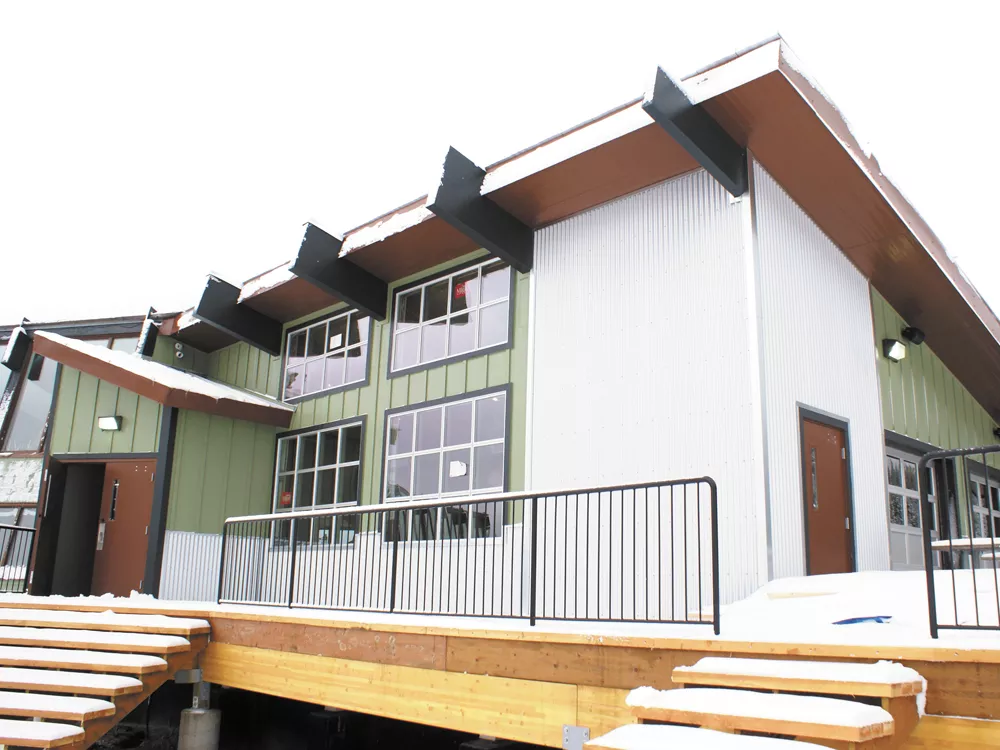 In 1999, Lookout Pass had one chairlift and 190 acres of available terrain. If the resort has its way, and all upgrades and expansions are approved by the relevant environmental agencies, skiers will have access to nearly 1,300 acres on multiple peaks.
Currently covering 540 acres with four lifts, Lookout accesses each side of the peak it's on. The expansion would bring on 700 acres, allowing access to a newly christened Eagle Peak as well as the St. Regis Pass area.
"It's going to be great because we get more snow than everyone else," says marketing director Chris Barrett. "We don't have fog days, down days or wind. We just have tons of snow. If we put in runs and lifts, Lookout is going to be the queen bee in 12 years time."
In order to accommodate the influx of extra skiers Lookout hopes for, construction of more lodging space is being planned as well. Eight hotel rooms will be added to the main lodge in the next year and an additional lodge is in the works for the St. Regis Pass area.
The newest addition to Mount Spokane is a 1,200-square-foot expansion of the main lodge. The space boasts 100 seats, a large wrap-around patio and garage doors which can be rolled up to let in the warmer spring-time air. There are even four big screens for skiers to enjoy between runs. While they were at it, resort planners also upgraded the rental shop and repainted the entire lodge, giving the structure a new facade.
Like Lookout Pass, Mount Spokane is working to substantially expand its terrain. The master plan would boost the acreage by roughly 30 percent on the backside of the mountain. Seven new runs are being considered as well as a number of lifts to get skiers there.
"We're always looking to create more benefit for skiers and riders," says Kristin Whitaker, marketing director for Mount Spokane, "and the expansion of our facilities is going to create a lot of benefit. We're getting a lot of buzz from excited skiers and we're proud to make it happen."