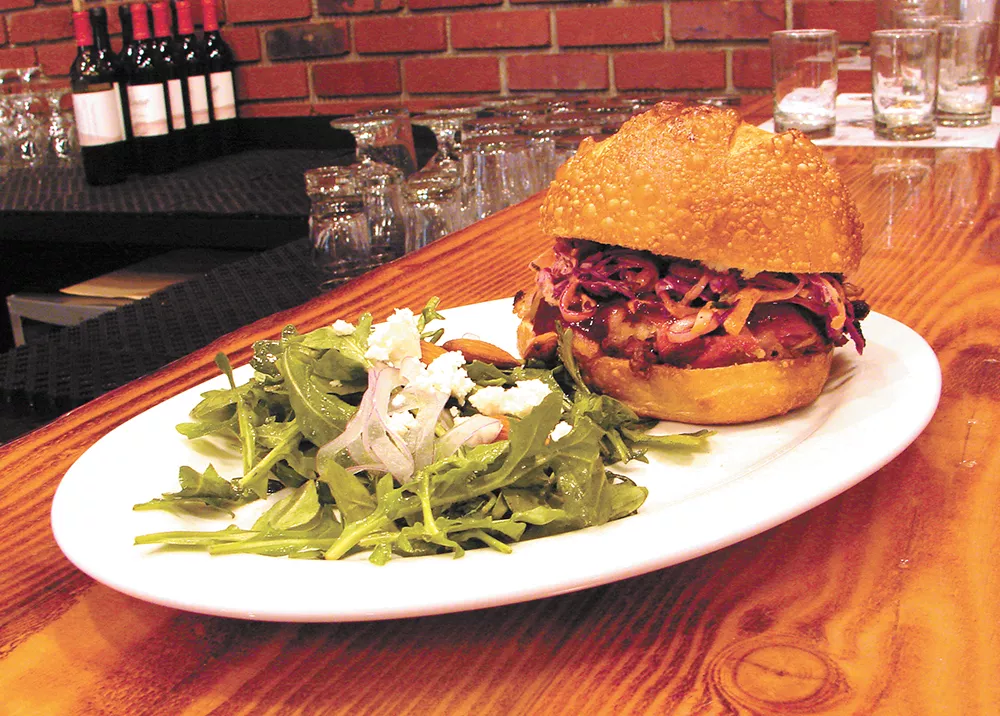 Despite writing up Daft Badger Brewing just weeks after the Coeur d'Alene operation opened early this year, we managed to omit them from our otherwise comprehensive Beer Issue last month.
Don't take our mistake as a reason to overlook this brewpub, located in Coeur d'Alene's midtown area. Inside what was once co-owner Darrell Dlouhy's painting shop, you'll find a full pub menu and a beer list that spans the style spectrum. On one end, there's the hop-forward Badgers Bounty IPA; on the other, the more malty Josiah's Revenge, an imperial stout. The pub also regularly releases experimental small-batch beers, most recently a scotch ale with the Anchorman-inspired name Scotchy Scotch Scotch Ale.
Dlouhy says Daft Badger was intended to follow a brewpub model — "You can smell and hear us brewing while you're here," he says — but has recently begun distributing their beer in the greater Coeur d'Alene area. While Daft Badger has been asked to bring their beer into Washington, the young company — which Douhy owns along with Jake Capaul and Keith Bertram — is most interested in keeping their taproom busy and full of beer.
1710 N. Second St., Coeur d'Alene
Founded: January 2015
Estimated 2015 barrels brewed: 550
Notable Beers
Hoppypotamus Pale Ale (6.0% ABV)
Badgers Bounty IPA (7.6% ABV)
Red Letter Amber (6.0% ABV)
Josiah's Revenge (8.8% ABV)