It's easy to play Monday morning quarterback, substituting our sideline judgment for that of pros on the field. Many analysts have second-guessed Jeb Bush's performance at the Oct. 28 CNBC debate, some even counting him out of the 2016 presidential sweepstakes. The Irish have a saying: "Once down is not a fight." Jeb Bush, if he is the best Republican nominee, must show Americans that he can get up after being knocked down and earn the nomination.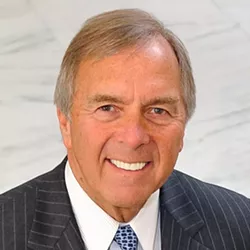 Ohio Gov. John Kasich took the fight to the frontrunners at the debate in Boulder, Colorado, questioning their "sound good" proposals, but pointing out that they're unrealistic. He helped his cause by doing so.
Many who support Jeb Bush were waiting for similar pronouncements, giving supporters hope that Jeb would show viewers why he has the best private/public sector experience to be president. He didn't seem ready. If he was to criticize Marco Rubio (likely a fool's errand), he should have known that Rubio would respond by using as examples the voting records of other senators who ran for president. Good debate prep would have readied him for Rubio's response, so Bush would have been armed with an effective retort. Bush seemed unprepared for the parry by the articulate Sen. Rubio and missed an opportunity to stand out.
Voting is an emotional act — we vote for people we like. Marco Rubio earned voters' approval with that single dustup, and Jeb Bush did not. Bush should have treated Rubio in a grandfatherly way, complimenting the young senator, confirming that he has a bright future, instead of treating Rubio as a political equal. Bush's attention, like Kasich's, should have been directed at the frontrunners.
But all is not lost for Bush, even though the modern media is writing his epitaph. Perhaps that's because Hillary Clinton, the likely Democratic Party nominee, would have an easier time against Trump, Carson or a young Rubio in 2016 than against the formidable record and experience of Jeb Bush.
While others may be enamored with the current frontrunners, all well intended, Hillary Clinton is a professional politician who doesn't miss a political beat. The national press may not love her, but will surely endorse her candidacy. National media will ridicule any Republican presidential candidate with conservative ideas, especially a neophyte.
Marco Rubio is talented and loquacious, a fine politician. But he's lacking experience and must realize that Hillary Clinton is a street fighter who will be armed with every negative about Rubio, be they financial improprieties, lack of experience or voting lapses while serving his first Senate term. Better to get the negatives out now, but Jeb Bush shouldn't do so — that task is better left to others.
Campaigns for president have changed. Now they're dependent on a good social media strategy, an effective ground game and getting out the vote. As recently as 2004, when George W. Bush ran for a second term, campaigns were mostly television media-focused and money-driven, particularly by political action committees. Those close to Jeb Bush tell me he has all three components of a modern campaign. It was also expected that he would have a "breakout" moment during the most recent debate.
Voters also want to see how candidates perform under pressure — can they take and deliver a political punch? Debate performances, even with small viewership, are important for candidates because the media reports its opinions on winners and losers. A candidate wants to win these contests, because being declared a loser cements that image in the mind of voters who learn about the debate performance not by watching, but by hearing about the event. That's what happened to Jeb Bush. The postmortem on the debate was that Bush lost it and his campaign is struggling.
All campaigns, especially when things don't go well, need a shake-up. New experts must be summoned to help a candidate with better debate preparation, better messaging and better fundraising. Jeb Bush's campaign needs a shake-up. He's too qualified and experienced to perform poorly as a presidential candidate.
National columnist Kathleen Parker, a Bush family admirer, recently wrote an opinion piece in the Washington Post questioning Jeb Bush's garbled syntax, his messaging and his clarity of thought. Jeb Bush, if he is to be the Republican nominee, must pay attention to such criticisms, recognizing that he has a wealth of resources at his disposal, and use them to reignite his campaign.
Jeb Bush has said he must "earn" the Republican nomination. Now he must get up off the canvas and do so. ♦