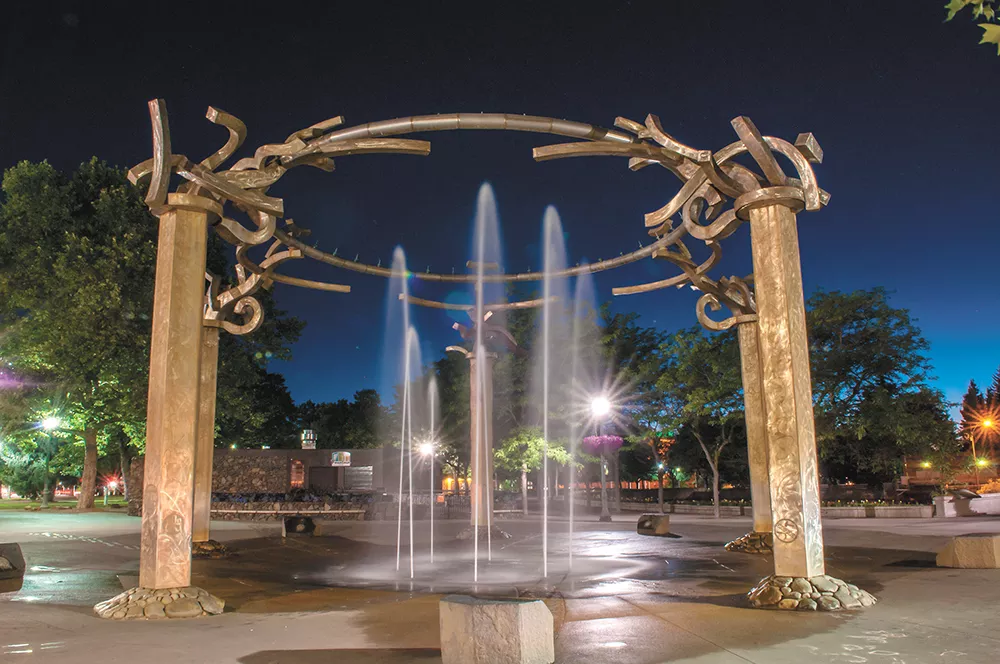 Nethercutt's Cherry-Picking
Regarding "What's in Their Wallet" (5/11/17), George Nethercutt's political bias cherry-picked on Democratic candidates with larger war chests than their Republican opponents, including reference to his own win over Tom Foley in 1994, when he vowed he would serve for a maximum of three terms. He served five. Regarding Hillary's funding, Nethercutt conveniently ignored the estimated 2 billion dollars' worth of free media coverage Trump received and funding of 16 other Republicans in the primaries. Also ignored is the overwhelming amount of corporate and billionaire-funded "dark money," "issue ads" and Republican gerrymandering. Yes, Georgia's Jon Ossoff in a field of 18 candidates has so far outraised the last Republican standing, 67 percent of his funds in small donations, much from outside his district. Nationwide, solicitations for small donors, unfortunately, are now necessary to counter dark money that can flood into tight races just days before the election. How many Republican candidates in competitive races can match a 67 percent small-donor ratio? I suggest Nethercutt show less partisanship and support specific proposals, including neutral-party redistricting, increased competition with ranked-choice voting, and a U.S. constitutional amendment stating money is not speech and corporations are not people, as expressed overwhelmingly by Washington state voters in 2016 with the passage of I-735.
Ed Duhaime
Spokane, Wash.
---
Readers react to "Fountain of Pain" (5/18/17), our story about the nearly $1 million in repairs needed for the 12-year-old Riverfront Park Rotary Fountain:
Chelsea Wehrli: Or you know, just get rid of the rust heap... Wouldn't cost as much then!
Monica Veillette: Too bad. It is beautiful and the kids enjoy it so much.
JD Stewart: Or use the money to fix the potholes, but the bigwigs of Spokane are notorious for ignoring everybody.
Tori Chamberlain-Bailey: I love the fountain and am glad they are trying to keep it. Riverfront Park should be a gem in the central part of the city. The fountain should be a part of that.
Trena Jackson: I never did like this eyesore. I miss the old fountain next to Rite Aid. They could have built something less... The fountain is a nice feature and fun for the kids but it didn't have to be this huge monster of a distraction. For a city with the slogan Near Nature, Near Perfect, isn't the river and the park enough? ♦