We're not saying that you need to get gifts for the important people in our region, but if you want to, here are some ideas. Or, maybe there are people on your list that remind you of these folks. Or maybe we just wanted to make up a list of silly crap to put under the trees of famous people.
MIKE LEACH
The Walking Dead, Seasons One and Two
Near the end of this past everything-sucked-except-for-the-Apple-Cup season, Washington State football coach Mike Leach said some of his players were acting like zombies out on the field. Really? Has he ever seen a zombie? Zombies are actually kind of intense, coach. Check out this hit AMC series and then see who you're calling a zombie.
Season One: $19.92, Season Two: $27.99 • Hastings • 2512 E. 29th Ave • 1704 W. Wellesley Ave.
CHIEF STRAUB
Bob Marley Poster
Pot is now legal in the state of Washington, and Spokane Police Chief Frank Straub is going to have to adjust to that. And to make sure people know he's
totally
cool with the new smoke-it-if-ya-got-it law, why not hang a Bob Marley poster on the wall of his office?
$7-$11 • Zanies • 1214 W. Knox Ave.
MATT SHEA
Tinfoil Hat
Sometimes you need to flex those creative muscles during the holiday season and give people the gift of your own handiwork. For state Rep. Matt Shea, we recommend you fashion a hat made of tinfoil because he might need it. Although he just won re-election, he has said in the past that he believes FEMA is building concentration camps and that we, the media, are a terrifying force that shouldn't be spoken to. This hat, made of a prime aluminum foil, is sure to deflect any of the brain-altering rays that aliens, the federal government or the mainstream media is trying to send into Shea's brain. Also perfect for any conspiracy theorist in your family. Directions: Take the foil, fashion it into a hat.
$2.59 • Any local grocer
CATHY MCMORRIS RODGERS
Tanning Package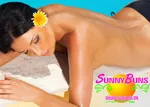 To congratulate our recently re-elected congresswoman on her landslide victory, you should really send her a gift. And given that she's quickly climbing the ranks of the national Republican Party, she needs to look the part. With this four-session tanning package, McMo-Rodg can take on the Boehnery bronzed look that is sure to make her appear as if she's ready to take over as a future speaker of house. Or maybe she just needs to build a base for a post-election cycle vacation.
$75 • Sunny Buns Tanning Salon and Spa • 2821 E. 27th St.