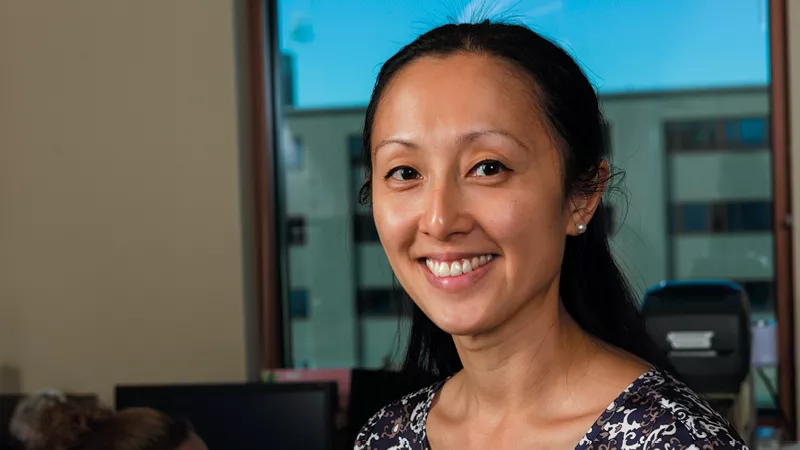 When a 53-year-old woman got a colonoscopy at Deaconess Hospital this past February, it came with a big price: Two separate bills totaled more than $4,000. Her insurance substantially knocked down the bill — but that initial price tag could give anyone sticker shock.
It's commonly performed, yet colonoscopy remains one of America's most expensive regular medical tests. The New York Times recently kicked off its "Paying Till It Hurts" series on the cost of health care by focusing on the outsized price of the procedure: The average U.S. cost of a colonoscopy, the 2012 Comparative Price Report estimated, was $1,185. In Switzerland? Just $655. In addition, the article cast doubts on the necessity of the procedure. "While several cheaper and less invasive tests to screen for colon cancer are recommended as equally effective by the federal government's expert panel on preventive care — and are commonly used in other countries — colonoscopy has become the go-to procedure in the United States," it asserted.
The article drew pushback from the medical community. "The fact that the article focuses attention on the one and only preventive cancer test that has been demonstrated to significantly reduce the incidence of colon cancer and death from the disease is disappointing," countered Ronald Vender, president of the American College of Gastroenterology, in an op-ed. "The evidence suggests that colonoscopy is a public health success story."
Research does show it is highly beneficial to undergo colon cancer screening, because colon cancer is one of the few types of cancer in which precancerous cells can be identified and removed before they multiply and spread.
But which type of testing is preferable in all cases isn't exactly clear. Vender pointed to a New York Times article from 2012 examining a study that followed patients for up to 20 years. Those who had received a colonoscopy and had precancerous growths removed had a 53 percent lower colorectal cancer death rate: obviously an excellent result. The problem, as the Times article and others have noted, is that "The new study did not compare colonoscopy with other ways of screening for colorectal cancer and so does not fully resolve a longstanding medical debate about which method is best."
Dr. Eashen Liu, a staff gastroenterologist for Providence, is sticking with the colonoscopy. "Our preference is to do colonoscopy for screening for colon cancer," Liu says. "It's both diagnostic as well as therapeutic. It looks at the entire colon. Fortunately with colonoscopies and CT scanning, we're able to detect colon cancer at earlier stages than we were before," she says, noting that with such screening, "there has been a natural decrease in mortality."
The American Cancer Society encourages individuals at average risk to choose a consistent method of screening. Depending on a patient's risk factors and other variables, their personal physician may recommend one screening method, or combination of methods, over the others.
According to their recommendations, the best tests for finding cancer, as well as polyps that may develop into cancer, are a flexible sigmoidoscopy every five years, colonoscopy every 10 years, double-contrast barium enema every five years, or virtual CT colonography every five years. Tests that mainly find cancer include a yearly fecal occult blood test, or the fecal immunochemical test. All of the colonoscopy alternatives require a follow-up colonoscopy if problems are identified. However, they are generally less expensive.
Better compliance with recommended colon cancer screening could save nearly 19,000 lives each year, according to the U.S. Preventive Services Task Force.
The fecal occult blood test is the simplest form of screening. "It's basically testing for blood in a stool," said Donna Oliver, Breast, Cervical and Colon Health Program Coordinator for the Spokane Regional Health District. Patients take home a kit, follow the directions, and provide stool samples. "They send that to a lab… If those come out positive, then a colonoscopy is recommended." The fecal immunoassay test also tests stool samples for blood by reacting with a protein in red blood cells. Both tests require multiple samples, since they won't detect a tumor that isn't bleeding and tumors don't bleed all the time. And they need to be repeated yearly.
Sigmoidoscopy, the most common screening method in England, allows the doctor to examine the lower third of the colon using a lighted scope. It is generally done in the doctor's office, costs around $200 according to a recent study, and doesn't require sedation. Polyps found this way can sometimes be removed right then.
The barium enema screening uses an enema of contrast dye and X-ray to locate abnormalities in the colon, while a virtual CT scan constructs a three-dimensional representation of the colon. The virtual colonoscopy doesn't require weaving a camera back and forth through the maze of the lower intestine, so it doesn't carry the relatively small risk of puncturing the intestine wall that a colonoscopy does.
The U.S. Preventive Services Task Force reports the procedure can be "as sensitive as optical colonoscopy at identifying colorectal cancer and large adenomas in the community setting."
It's also significantly cheaper — but so far, it's not covered by Medicare and Medicaid. And as Dr. Liu points out, the virtual test has trouble detecting smaller polyps, and like all the alternatives to colonoscopy, requires follow-up with a traditional colonoscopy to remove any polyps found.
While colonoscopy remains the gold standard for testing and treatment, some sort of screening is clearly better than doing nothing. And for patients without financial resources or with other concerns about getting a colonoscopy, there are alternatives.