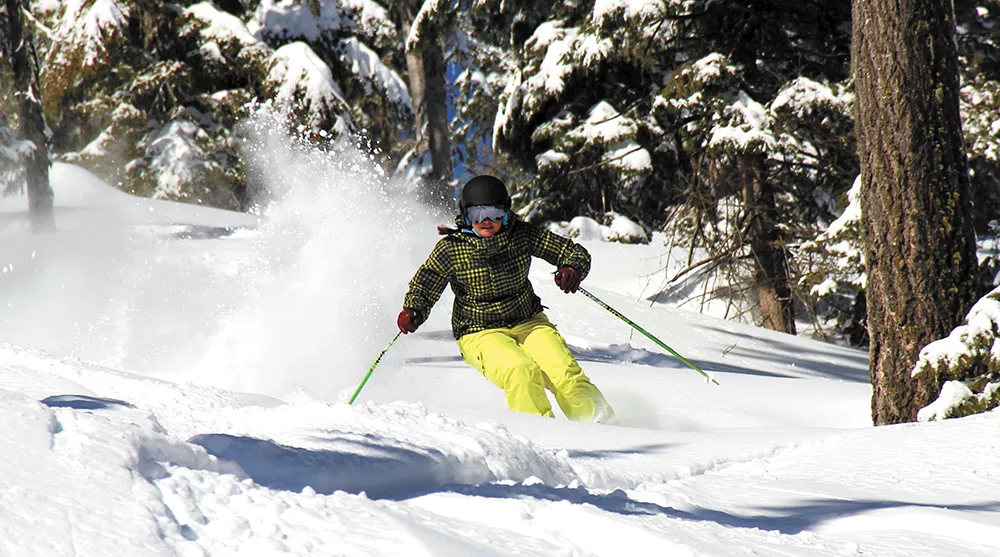 It's full-on ski season!
While we haven't had the number of epic powder days we all hope for, there's promise of a winter storm that could drop upward of 30 inches of snow on the mountains of the Inland Northwest. We're fortunate that there are ski areas 100 percent open right in our backyard. Just a little farther to the east and south, resorts such as Jackson Hole, Grand Targhee and Bridger Bowl are boasting lots of snow, great coverage and epic conditions.
Don't forget that January is Learn to Ski Month, and area resorts are offering programs to get you started on the hill this winter. So whether you're new to the sport or just want to dust off some cobwebs, area resorts have great deals and incentives. Check out each for unique offerings and details.
Now with the holidays behind us, area resorts are in full swing, with event calendars chock-full of activities for the entire family to enjoy. Check out this issue's calendar section for comprehensive listings.
Every four years, skiing is more than just what's happening locally, and we receive televised coverage of the Winter Olympics. This time around, Slopestyle was added as an event, and we'll be watching to see how that's going to play out. If previous years' X Games are an indicator of the excitement and potential of these athletes, this will be one of the most exciting Olympics to date.
We've lost our leading lady, Lindsey Vonn, to knee issues, but that might pave the way for an up-and-coming star to shine. Between the added events, the loss of our star and the politics surrounding the Games thus far, it will be an Olympics not to miss.
With so many reasons to get to the mountains this winter, I hope to see you on the slopes in the coming weeks!