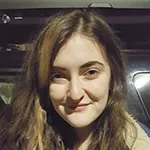 ALEXANDRA CALDER
I would like to see a bigger community garden program, especially by the campuses. We should have community spaces to subsidize healthy living habits.
PATRICK MEYER
The roads suck here. It would be great to see some jobs fixing all the road problems that mess up our cars.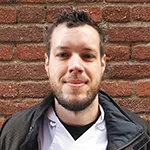 ARLY KNOWLES
I'd like to see some community programs and some proactive housing out here for the homeless to help people out because it's cold out here. I don't think rocks under the freeway while we put money into Riverfront Park for the well-to-do is working.
BECKA MAXWELL
The cost of living and disparity has become too much. Regular people can't afford to live anymore. In terms of challenging capitalism, I'd like to see businesses being more cooperative with community needs.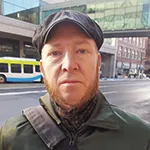 JOSH DEVANEY
I'd like to see some better street infrastructure programs because if you're anywhere off the main drag in town the streets are rough. I ride a bicycle [and] it's dangerous. The streets are just deteriorating; the bridge structure needs to be looked at. There's a million things you could list but that's something I notice on the daily.
Interviews by Jason Still, Downtown Spokane, 12/31/17