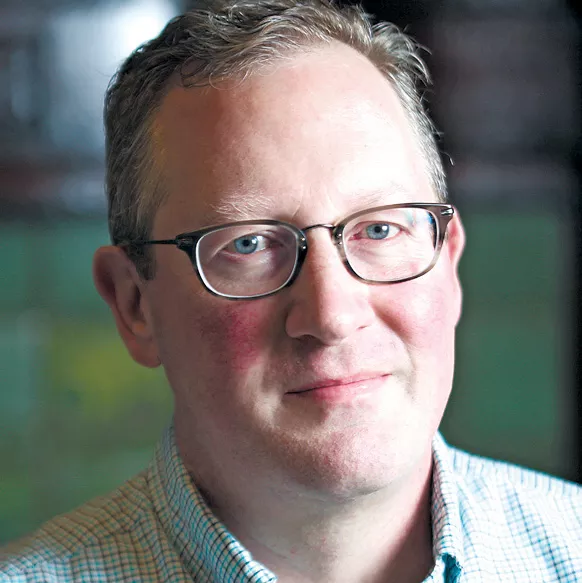 Exactly a year ago, the Riverfront Park Master Plan Advisory Committee met for the first time. I've had the privilege to lead that group, and I'm happy to report that we have concluded our work and are ready to share it.
Careful readers know that I've been a bit disappointed by the state of our beloved park. "Fixing up this old park could be the most important thing we could do to keep Spokane on the upswing," I wrote in 2008, "yet we simply don't." So I was a little surprised to be asked by Mayor David Condon and Park Board President Randy Cameron to lead this effort.
Turns out, a lot of us were feeling that a renovation is long overdue. Twenty of us served on the committee, from all corners of our community, and we started by establishing our guiding values — among them to create a balance of uses, to make the park safer and to add more "Wow!" Then we looked for inspiration: We love what we see right here in the Pacific Northwest at Seattle Center and Portland's Pioneer Square.
Of course we were inspired by our own Expo '74 and King Cole. One crucial thing Cole did was create a vision that everyone could get behind. We knew that would not be easy with a committee made up of so many different people, but I believe we succeeded. We are delivering a plan to make Riverfront Park a place where people will love to spend time — a piece of common ground that can take its place among the very best public spaces in the world.
Riverfront Park is hallowed ground to all of us, and we had some very heartfelt, honest discussions, underlining the concerns you, the citizens, will have, too. How do we best preserve our green spaces? How do we create a more active, dynamic park? Along the way, we tried to be respectful stewards of this community treasure.
So tonight we'll present our top five recommendations for the park. But that's not all; we're also detailing additional recommendations, we're advocating some policy changes and we're outlining how to make the whole package sustainable. Now it's your turn to take a look at our work and join us in this exciting project.♦
There are two public hearings on the Citizens Advisory Committee's report: tonight, April 17, at 6 pm at Spokane City Hall, in the Council's Chambers, and on April 24, again at 6 pm in Council's Chambers. You can also review and comment upon all the work of the committee at riverfrontparkmasterplan.org. Call: 363-5425.