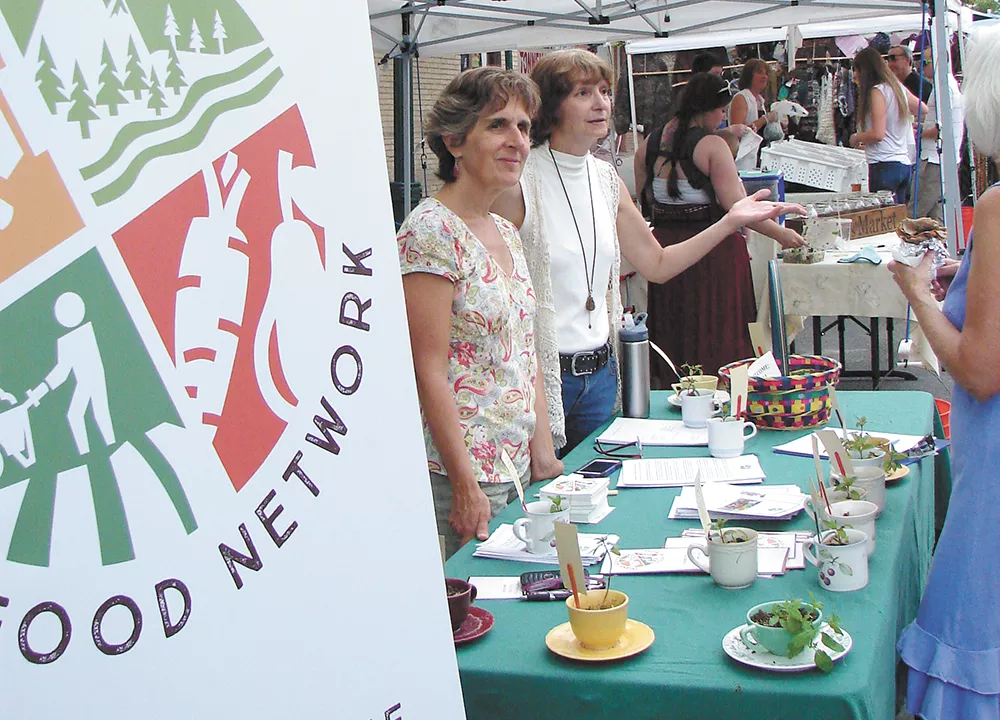 When Country Comfort Assisted Living owners Kimberlee and George Ciccone brought hungry, weed-eating goats onto their property, they got an unexpected side benefit: their residents loved the furry critters. This year, the facility wanted to add a garden to the goat-groomed land, but lacked resources.
Enter Teri McKenzie, executive director and founder of the Inland Northwest Food Network. McKenzie, who has a background with the Peace Corps and Oxfam America and a master's degree in whole systems design and nonprofit leadership, is passionate about food and food systems: production, processing, consumption, disposal and all the related issues.
"A lot of people are doing food systems work and don't even know about each other," says McKenzie, who created INWFN after extensive interviews with locals about food systems shortly after relocating from Portland.
McKenzie says their goal is to "connect people, place, food and farms" through programs such as "Know Your Farmer, Know Your Food" and the monthly "Food For Thought" book club. "Chew On This" events range from local speakers — past topics include container gardening and food as medicine — to national ones. One such event featured Carol Peppe Hewitt, author of Financing Our Foodshed: Growing Local Food with Slow Money.
Hewitt's presentation was the catalyst for INWFN's Local Investing Program, which facilitates connections between investors and borrowers, such as Travis Whiteside and his RawDeadFish food truck.
Other projects just sort of sprout up unexpectedly, like the Ciccones. When she heard about their need, McKenzie turned to INWFN Coeur Team member and retired longtime educator Char Soucy Beach. She, in turn, enlisted Post Falls' New Vision Alternative High School students, who not only built the garden beds and goat fencing but donated plants from their school's greenhouse.
"Food is central to any community building event," says McKenzie, who ensures that food is served at their events.
In order to keep those events happening, INWFN recently launched a membership drive and newly retooled website. This, says McKenzie, who figures she donates about 50 to 60 hours each week to INWFN, is how they're going to sustain the organization, and even grow it. ♦
More information: inwfoodnetwork.org or facebook/InlandNWFoodNetwork.