click to enlarge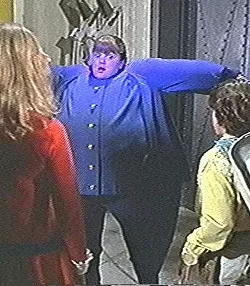 KY gets OK The Spokane City Council unanimously approved a 12-year tax break for multi-family units at the new Kendall Yards development last night.
Gonzaga women heading to Seattle The NCAA bracket announced yesterday revealed the lady Bulldogs will play in Seattle on Saturday, going into the game against North Carolina as the seventh seed.
Pizza bandit sought Police are looking for a 300-pound-man wearing blue pants, a blue sweatshirt and a blue mask in connection with last night's robbery of the South Hill Pizza Pipeline.
Facilities district buys Shenanigan's The riverside restaurant will remain open for the time being, but the PFD wants room to grow the convention center in the future.

Legislature going into overtime Having not yet resolved a $2.8 billion budget gap, the Washington Legislature went into a special session on Monday. Gov. Gregoire says she'd like to finish in a week.
The new WASL has arrived Washington high schoolers start taking the High School Proficiency Exam today. That's the substitute for the old, much-maligned WASL test.