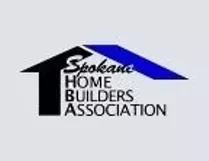 UPDATE:
Spokane Riverkeeper Rick Eichstaedt left us a voicemail in response to Edie Streicher's hire as Nancy McLaughlin's Council assistant:
"Will she be able to separate the agenda of the home builders from that of the general public, which is much different? Will she be able to advocate for sustainability, for protecting the Spokane River, for smart land use? Those are all essential elements of assisting Councilwoman McLaughlin in doing her job effectively."
---
Beginning Monday, Spokane City Councilwoman Nancy McLaughlin will have a new assistant: Edie Streicher, the government affairs director for the Spokane Home Builders Association.
Streicher says she will leave the association for the new position.
"I put in a whole lot of hours here at the association andnever got a chance to see the family," Streicher says about her reason for leaving. "This will allow me a chance to see my family more while still being able to participate politically."
Last month, the City Council upped the hours their assistants are allowed to work — from 20 hours a week to 28 hours a week — and increased their hourly wage from $14 to $14.37.
Before joining the home builders, Streicher sat on the city's planning commission and worked with the Arizona State Legislature. Last year, she played a part in defeating Prop 4, also known as Envision Spokane.