Shifting market forces The Spokane Farmers Market Association is upgrading from a parking lot to a marching band practice field. Thanks to construction on Second Avenue -- which may become a permanent location for a different market --the Farmers Market will switch from the New Covenant church parking lot to the Lewis and Clark marching band practice field on 5th Avenue and Brown Street.

Methematics 101 Lake Pend Oreille High School students have, for the fifth year, made their position on methamphetamine known: They're against it. Around 100 students marched in an anti-meth rally yesterday. No word if any meth dealers have been swayed by the signs and chants.
Where slug bugs are born Moses Lake may become the new site for a BMW factory to build small parts for lightweight cars. At least, that's what the former Moses Lake mayor reports. The city itself hasn't heard anything.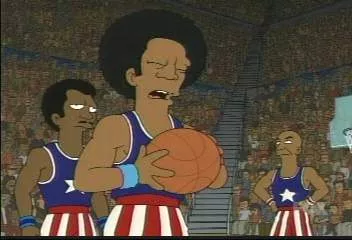 To the brig, ye scurvy dogs
If you
must
be a pirate, a word of warning: Don't fire on a U.S. warship. An attempt to take an American missile frigate near Somalia resulted in the sinking of two pirate ships and the capture of five pirates.
Parking tickets aren't something to joke about Beware of tall men in basketball jerseys bearing parking tickets. For these tickets slapped upon your car may not be a ticket at all, but a piece city-wide April Fools prank played by the Harlem Globetrotters, who are handing out free vouchers for their upcoming April 15 game. But be careful placing bets, sports fans. I hear the Washington Generals have been really coming together in practice.