City council votes for Complete Streets plan Councilman Jon Snyder's nonbinding resolution directs city workers to accommodate cyclists, peds and other street users — not just cars.%uFFFD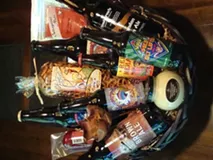 Beer tax As the still-embattled Washington state Legislature continues to look for ways to bridge a $2.8 billion budget deficit, it considers 28-cent microbrew tax that could raise $58 million.
Schools chief in detention Washington Superintendent of Public Instruction Randy Dorn woke up in jail this morning after serving his one-day sentence for a DUI incident last month.
Militia man for assessor Jeff Stankiewicz, who was profiled in an ABC news feature on the Lightfoot Militia in North Idaho last week is running for assessor in Bonners Ferry. Guess what his position on taxes is...
Cop-killer killer on the stand Officer Benjamin Kelly testified yesterday on the first day of a two-day inquest into his shooting of Maurice Clemmons, the man who shot and killed four Lakewood police officers at a coffee shop in November.