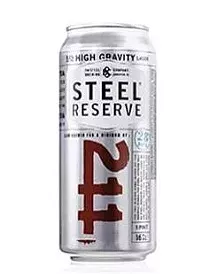 Bomb found at courthouse Officials aren't saying much about the device, which was discovered at the federal courthouse in downtown Spokane last week, but then they might not have mentioned it to the public at all had the new issue of Newsweek not mentioned it in a story about threats to the government.

Sales tax off the table After three months of arguing, state legislators may finally be close to an agreement on bridging the state's $2.8 billion budget deficit, but only — it appears — because they've dropped the idea of hiking the state's sales tax to get there.

Malt liquor ban The Washington State Liquor Control Board yesterday approved a ban on the sale of 32 different strong, cheap beers and malt liquors downtown — including Steel Reserve, High Gravity and Bull Ice.

"Top ten" criminal nabbed Aleksey Solodyankin, whom Spokane police describe as one of the city's ten most prolific criminals, was arrested on Monday.

Janitor wins big A Spokane janitor scored $1,257,258 in a Megabucks VideoMegaJackpot at the Coeur d'Alene Casino on Sunday.

Russian arms deal President Obama and Russian President Dmitri Medvedev signed a treaty in Prague today that cuts back on each country's nuclear arsenal, though it may be more significant as a symbol of a warming relationship between the two nations.