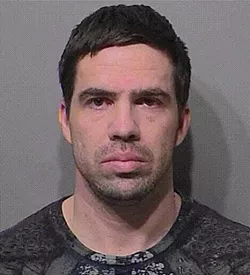 Blyndspot has been a regular in our Sound Advice listings for years — a band that regularly plays at Bolo's in the Valley and Coeur d'Alene's Iron Horse. Now, we're guessing they're probably going to call off playing for, well, forever.
KREM reports that the band's singer, Adam Cary Ross, was charged with having sexual contact with a minor — that minor being his drummer's 15-year-old daughter. Yikes.
Read the full story, including details about Ross' wife's daycare being shut down, here.