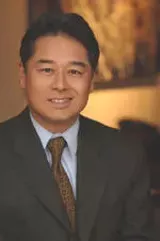 Just got a call at
Inlander
HQ from Baumgartner HQ asking if we received their latest press release.
Yes. We did.
And we got one from Marr HQ and Salvatori HQ. And we saw Bonnie Mager and Al French today.
Everyone said the same thing: It's a shame these politics are so dirty, and, by the way, my opponent is a jerk. With just days before ballots are due, it is that time of year.
The title of the email from Michael Baumgartner's campaign is, "Marr Collecting Lobbyist Checks." The subject of the email, of course, is state Sen. Chris Marr, Baumgartner's incumbent opponent in the 6th Legislative District.
"He's having a big ticket fundraiser for lobbyists in Seattle," the email reads. "For the past four years, Senator Chris Marr has been collecting checks from special interest groups. He's a multi-millionaire and he gives the lobbyists what they want. Tax breaks for Fat Cats. Favors for Big Oil. Special Laws for Trial Lawyers. And Marr gets campaign contributions in return. He's pocketed more special interest lobbyist money than any legislator in history."
Yowch. That's a big claim to make, and hard to prove. It is true that Marr has raised more money than any other Democratic legislative candidate this year. But what about this historic pocketing of special interest cash? ---

A quick scan of Marr's fundraising reports from the state Public Disclosure Commission show that many of his biggest — and when we say biggest, we mean they top out at $800, which is the law — contributions come from political action committees, businesses and unions.
There's Puget Sound Energy, the Seattle Mariners, LensCrafters, the Credit Union Legislative Action Fund, Boeing, Anheuser Busch, UAW Local 4121, Washington Indian Gaming Association, Washington Restaurant Association and Waste Management, In., among others.
Not to quibble, but an equally quick glance at Baumgartner's PDC records show $9,000 coming from political groups — the Senate Republican Campaign Committee and the 6th District Legislative Committee. And of Baumgartner's big givers, there are also groups that could be labeled "special interest," such as the Associated Builders & Contractors PAC, CalPortland Company, Health Insurance Agents PAC, Insurance & Financial Advisors PAC and Novartis Pharmaceuticals Corp., among others.
One thing is true: Marr has many more groups donating the maximum allowed contribution than Baumgartner.
Regardless, Marr's campaign fired back exactly an hour later with an email titled "Help Us Set the Record Straight."
"By now you may have received several last-minute 'hit-pieces' paid for by the Republican Party," Marr's email reads. "These attacks blatantly misrepresent my record on education and taxes, shortchanging Spokane's citizens with dirty politics instead of solutions. In Spokane, we work hard to put people over politics, and these attacks betray our values. If my opponent had spent more time in Spokane learning these values, I'm sure he would have known to tell his party leaders the citizens of Spokane deserve better."
Hello! Sly dog. Not only does Marr defend himself here, but he suggests Baumgartner is beholden to his party masters and calls him an outsider. Yes, Baumgartner got a butt-load of money from the Republican machine and he just moved here in January, but Marr isn't exactly an independent politician.
After all, he is the majority whip, a high-ranking party position with the primary purpose to keep members in line and voting correctly. (For the record, we've never seen him carrying an actual whip.)