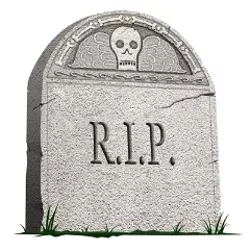 Sadly, this news probably doesn't come as much of a shocker at all to local music fans. The Seaside, the latest name for the venue/bar at 232 West Riverside in Spokane, will close at the end of this month.
Bill Powers of the Production Company, who booked shows for years at the Blvd and renamed it the Seaside back in May, says he's not sure if it was running the bar portion of the venue that made ownership go sour for him, but he says he's happy to get the Seaside off his shoulders. He's the sixth owner of the venue in that location in the last decade. Powers thinks the venue had its heyday in the mid-2000s when it operated as the B-Side.

"The B-Side is legendary and rightfully so," he says. "It's in a spot that has failed for many different people, including myself, but I feel like the trends are different.
"There is a dedicated group of people in this area who are crazy about going to local shows, but not the same way as it was when the B-Side was around. There's nicer places like Zola now, and the dirty punk rock bar isn't as appealing."
But Powers also thinks he's having to close the doors at the Seaside because the small Spokane music scene is flooded by venues.
"When Empyrean first opened up and there was the old Blvd and a few other places … that was the right amount of venues for the [number of] bands in town," he says. "I think it's just a supply-and-demand thing. There's too many venues for the amount of bands in town. And with the economy being bad, the Knitting Factory started doing two local shows a week — and that's direct competition with me."
Powers says the last show at the Seaside will be the Tumbledown (featuring Mike Herrera of MxPx) on Halloween.