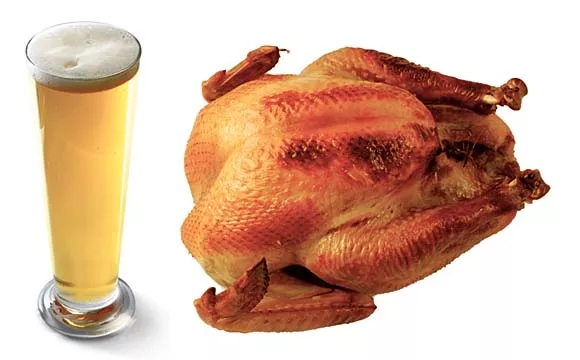 Each Wednesday on Bloglander, we give you a taste of happy hours going on at bars around town that night. (Read previous posts.)
Tomorrow we dine on turkey. Our families surrounding us. It's been a year since we last all got together. And if we're smart, we'll get through it all with a little inebriation and a slight hangover.
But that depends on what we do tonight.
Newly opened Ugly Bettie's understands what it's like to spend Thanksgiving sober. And they have the cure for it. From 9-11 pm, any drink goes for $3. Dollar shooters will get you on the dance floor with a DJ spinning, during this Thanksgiving pre-func.
At the Mill in Coeur d'Alene, PBRs and Hamm's drafts are a $1.50 from 4-9 pm.
If gambling is how you deal with the holidays, at the Q from 3-6 pm you can get a $3 well, along with some boneless chicken wings, nachos or fries, each for $5.
Stir is also having a pre-turkey day party with $3 fireballs, $2.50 Bud Light pints and $5 cheeseburgers.

At Tonicx, the Rolling Rock costs $2 and the Medalla costs $3.
From 3-6 pm, the South Hill Twigs will serve their house cabernet and chardonnay, martinis, draft beers and mojitos for a dollar off. The Mezza, calamari, margarita pizza and blue chicken pizza are on special for $6.99.