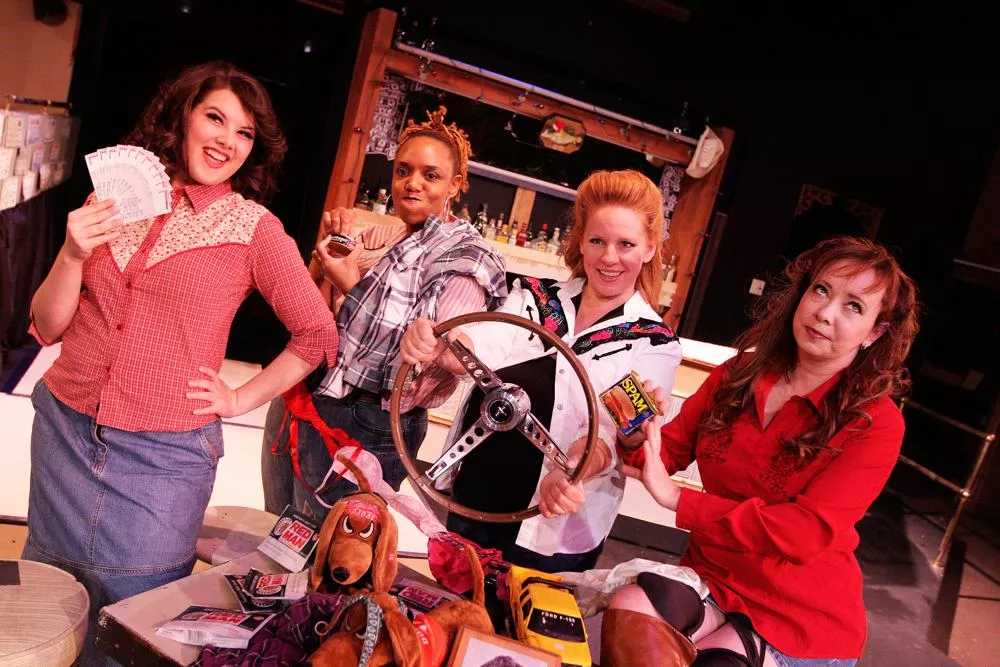 For the holidays, Interplayers is putting on a country-western musical with a Motown/gospel/hillbilly vibe.
Honky Tonk Angels Holiday Spectacular continues through Dec. 11, and it's a sequel to last year's Honky Tonk Angels (which was neither holiday-related nor spectacular).
This time around, I'm glad to report, there's a fourth Angel, a live band, actual costumes and an actual set. But that's because, as Reed McColm's director's notes reveal, last year's original show was thrown together in just 11 days.
Highlights from one of the first performance this weekend included Emily Cleveland singing "Coat of Many Colors," Marina Kalani belting out "Santa, Bring My Baby Back Home," and the entire quartet singing the show's final song, the Three Dog Night version of "Joy to the World." (Just try to ignore the between-songs patter.)
Watch for my full review on Inlander.com on Thursday.

Honky Tonk Angels Holiday Spectacular continues at Interplayers through Dec. 11 — Wed-Sat 7:30 pm, with 2 pm matinees on Dec. 4 and Dec. 10-11 • Director: Reed McColm • Musical director: Carolyn Jess • With Emily Cleveland, Jennifer Jacobs, Marina Kalani and Patrice Thompson • Tickets: $16-$22; $13-$20, seniors and military; $12, actors and teachers; $10, students • interplayers.com or 455-PLAY or 325-SEAT