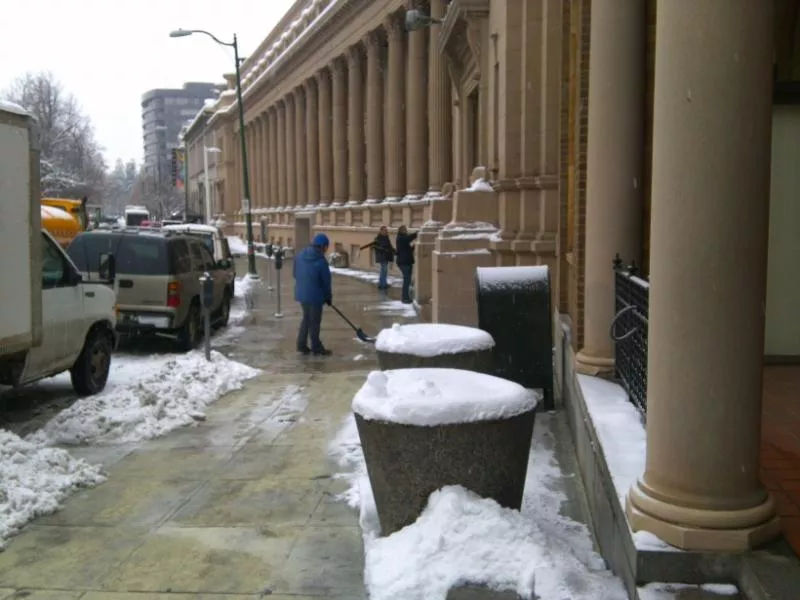 Everyone wants to be in the movies, but it's all too easy to forget the people behind the camera (and in front of the camera when it's not on). North by Northwest is
currently filming
Camilla Dickinson
(starring Adelaide Clemens, Cary Elwes and Samantha Mathis) in Spokane, including right next door to Inlander HQ at the Masonic Temple.
Walking into work this morning, we noticed several production guys out trying to clean the snow off various parts of the ornate frontispiece — for continuity reasons, we assume.
There's something noble* about having to keep the snow out of your shots when it's still coming down all around you. Good luck, fellas.
* And more than slightly Sisyphean.