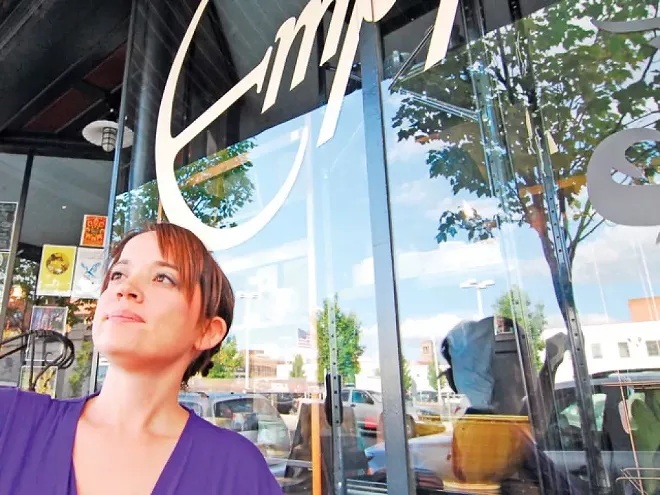 On the heels of our Year in Review issue, in which I personally thanked Empyrean for duking it out through changing laws, a bad economy and a change of location, we got the bad news today from co-owner Chrisy Riddle: Empyrean will close its doors for good this month.
"We will be open for the few shows we have on the books," she says via email. "We are asking all of our friends to come join us [Jan. 13-15] and help us close an important chapter. It will be with great sorrow, but we just can't bear to do it without a goodbye party."
"It's really an emotionally charged goodbye. We haven't wanted to do it, but the economy, changes in state laws, changes in our location and so on has brought the Empyrean community to the end of an era."
Riddle and I exchanged emails today about the venue's ability to endure through so many changes. I complimented her — a full-time high school English teacher — for being able to juggle the responsibility with her day-to-day job. She responded:
"It's not the high-school teacher that kept the venue afloat, it's the spirit of art in Spokane that kept me afloat these last four years. We all did it as a family. That was the spirit of Empyrean. I hope that is the way it will be remembered."
Keep watching Bloglander for updates on the final shows at Empyrean, plus more information on the closure.