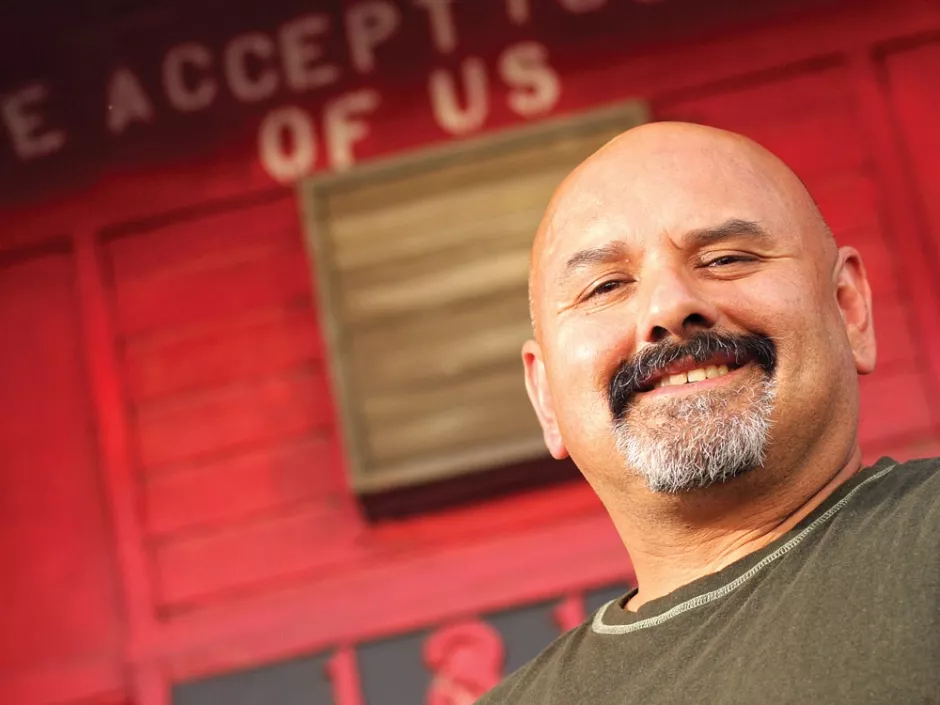 In an effort to counteract the sadness surrounding the closure of Empyrean, we've got a little more Cretin Hop — or should I say Hop — news to perk you up.
As you know, Tom "TC" Chavez told us last week that he plans to open up the all-ages house of punk in the old Merq/Mercury Cafe space at 706 N. Monroe St. He says that the new Hop will open there no later than the first weekend in March — he's aiming for late February, though.
We got on the phone with him earlier this week to ask how he'll pick up the all-ages slack from Empyrean and see what his big goals are for the future.
INLANDER: So I guess the big question on my mind is if you are planning to soak up all of Empyrean's all-ages business after they close
Chavez: Yes. That's one of the reasons that I'm dropping the "Cretin" out of [our name]. It still kind of holds us to that punk venue — and that's not what we're about. And it really never was — it's just part of what we do. It's part of the music culture we have, but I embrace the indie faction.
What's the plan for the new location?
We're pretty much gonna be operating this time around just like we did the first year, which is pretty much every night of the week. And more than just the shows. … As long as everybody supports it, we're going to open later. I hope to fill the need after people get out of the Knitting Factory: 'We're gonna stop off at the Hop and have some food.'
Are you making any major changes to the Merq space?
Well, upstairs it's carpeted and it's got that fireplace. I can envision us doing poetry stuff up there. The acoustic guys that draw 20 or 30 people. They don't need a stage, they prefer that 'take off your shoes, sit around and play a few songs' thing. It'll have a different flavor to it.
The main stage will be right in front. We'll take out the counter and that'll be the stage. There will be the first-floor bar, and then we'll have another bar upstairs. It's like a small version of the Knitting Factory. I'm still gonna stick to the beer and wine only still. That way you can still be all-ages. I don't want to lose that.
It's a step up. It'll be a noticeable little step up from the old place. The capacity is 150. And in reality, we only went over 100 maybe a dozen times in two years before.
Does it make you nervous to open a bigger space with Empyrean — another all-ages venue — in the midst of shutting down?
For an all-ages venue to survive … to make it bona fide, we gotta have something more to it. Yeah we've survived. I'm one of the only people, if not the only person in town, that I don't need an income from the place. I have an income. But Chrisy [Riddle, co-owner of Empyrean] works. And she's working her tail off. 
Really, what I truly want to be is just a place where everybody calls it home — from your sandal-wearing-in freezing-weather guy, to the guys that are wrapped up in trench coats in 90 degrees.