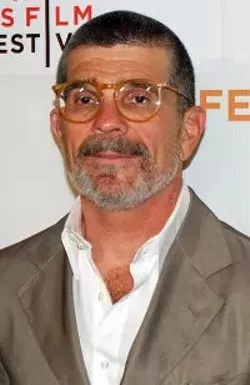 David Mamet's newest play,
Race
, will receive its first post-Broadway production ... where? At the Steppenwolf in Chicago? The Guthrie in Minneapolis? The Taper in Los Angeles?
No, it's going to be performed at Interplayers. In Spokane.
The theater has announced that the show will open March 31.
Mamet is a major American playwright. Consider, for example, the '70s frankness of Sexual Perversity in Chicago (performed in the Civic's Studio Theater in 2006). The casting, as the Hollywood ingenue, of Madonna in the 1988 Broadway production of Speed-the-Plow. The attack on political correctness in the professor/student/sexual harassment drama, Oleanna (1992; performed at Interplayers in 2008). The Pulitzer in '84 for Glengarry Glen Ross. (Not to mention, among Mamet's many screenplays, The Verdict with Paul Newman and Wag the Dog with Dustin Hoffman.)
Plus, he's got a mouth like a drunken sailor, to go with his theorizing about acting. (It's all about conflict and action, baby — don't talk to me about character development.)
Race, which starred James Spader and Richard Thomas (yes, as in John-Boy), just had a run on Broadway. And it has a great premise: A law firm — one white guy (Spader) and one black — are trying to decide whether to take a sensational case involving a filthy-rich white man (John-Boy) accused of raping a much younger black woman. And the black woman who has just joined the law firm contributes, shall we say, some interesting perspectives on the case.
Race ran in New York from December 2009 to August 2010.
As for how he got the rights, Artistic Director Reed McColm has an amusing story.
For various reasons, his theater had decided not to do the musical Cotton Patch Gospel, so he had a hole in his schedule. It was coming up soon — March 31 through April 16 — and he needed to get a director and cast in place, preferably something with panache and not too expensive — small cast, single set, but, you know, sexy.
So McColm calls somebody who knows somebody at Samuel French publishing house who knows somebody else. And pretty soon, he's on the phone with Mamet's agent, who's on the other line with ... David Mamet.
McColm describes his predicament. They have some questions. Now, where is Spokane again? Much shuffling of atlas pages and murmuring as the agent and Mamet confer.
Well, McColm was finally told, if Spokane is way out there, he can have the rights.
Mr. Mamet, however, will not be attending the production.