Books coming out in the next couple of weeks include the third autobiography of a famous actress; novels about wealthy immigrants in a Rust Belt town, London teachers and detectives being bullied, and a housecleaner who opens a stud service; and nonfiction about how nuclear bombs are going to kill us all.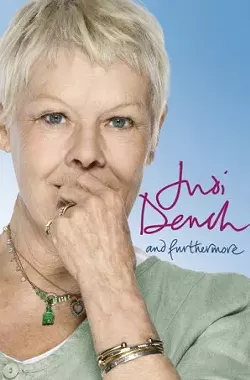 And Furthermore, by Judi Dench (St. Martin's Press, 290 pages, Feb. 15) A follow-up to Judi Dench: With a Crack in Her Voice (1998) and Scenes From My Life (2001), this is a partial, somewhat reticent autobiography of Britain's theatrical and cinematic Dame (many roles with the RSC, along with Notes from a Scandal, Shakespeare in Love, and, of course, six James Bond movies as 'M').
The Long Road Home: The Aftermath of the Second World War, by Ben Shephard (Knopf, 500 pages, Feb. 22) At the end of the war, perhaps as many as 15 million Europeans were wandering around without a place to go. American organizers assumed they'd all just want to go home — but Russians and Ukrainians were terrified about living under Stalin. The suffering and the poverty didn't end in April 1945: Two years later, just as the Marshall Plan was getting started, there were still a million people in refugee camps.
The Philosophical Breakfast Club: Four Remarkable Friends Who Transformed Science and Changed the World, by Laura J. Snyder (Broadway, 450 pages, Feb. 22) Two centuries ago, four Cambridge students — an economist, an astronomer, a mathematician and a polymath who knew about everything from geology to moral philosophy — used to get together, often get drunk, and ramble on about ideas that still have an effect on our attitudes today toward practical economics, computer science, and the interconnections between religious faith and Darwinism. Snyder has produced a kind of quadruple biography of early Victorian scientists.
Minding Frankie, by Maeve Binchy (Knopf, 400 pages, March 1) An entire neighborhood of eccentric Dubliners help a single father raise a boy — which works just fine, until a social worker butts in. (Binchy's Tara Road, about Irish and American women swapping houses for the summer, was anointed by Oprah back in 1999.)
Nude Walker, by Bathsheba Monk (Sarah Crichton Books, 320 pages, March 1) In this novel, a Lebanese industrialist tries to revive a dying Rust Belt town in Pennsylvania. Kat is the granddaughter of one of the town's old guard; when she returns from National Guard duty in Afghanistan and announces that she has fallen in love with the much-resented industrialist's son, both of their families line up in opposition.
How the End Begins: The Road to a Nuclear World War III, by Ron Rosenbaum (Simon & Schuster, 320 pages, March 1) There are nuclear bits and pieces floating all over Russia and Pakistan. You think there aren't any religious zealots who could get their hands on them and start a regional nuclear war that could escalate into a worldwide holocaust? Even in the U.S., our nuclear command and control is so "rickety" that it has, every year, a 1 percent chance of failure. And Rosenbaum doesn't like our chances: "It's all about luck now," he says. "I'm a pessimist."
Cleaning Nabokov's House, by Leslie Daniels (Touchstone, 330 pages, March 1) Reduced to housecleaning after losing custody of her kids, Barb finds some index cards. Are they an unpublished Nabokov novel about Babe Ruth? Maybe, maybe not. So Barb cheerfully opens a cathouse and regains her self-respect. Will she also regain her kids? Will the novelist be able to temper all the wackiness?
A Thousand Cuts, by Simon Lelic (Viking, 300 pages, March 4) A detective investigates a school shooting. Was it the teacher who was being bullied? Lelic switches points of view — kids, cops, teachers, administrators — to give the narrative a personal feel. In addition, back at her London precinct, the female detective is herself being bullied.