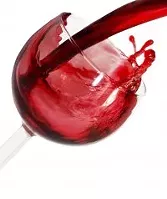 Nothing says I love you like a glass of wine. Or 18 glasses of wine.
Show your mother just how much you care this Mother's Day with the 2011 Spring Barrel Tasting. The event is sponsored by the Spokane Winery Association and features all 18 of Spokane's wineries. Festivities run May 6-8 from 11 am-5 pm. See spokanewineries.net for more information.
Because childbirth is painful, but nothing goes down smoother than a supple glass of merlot.